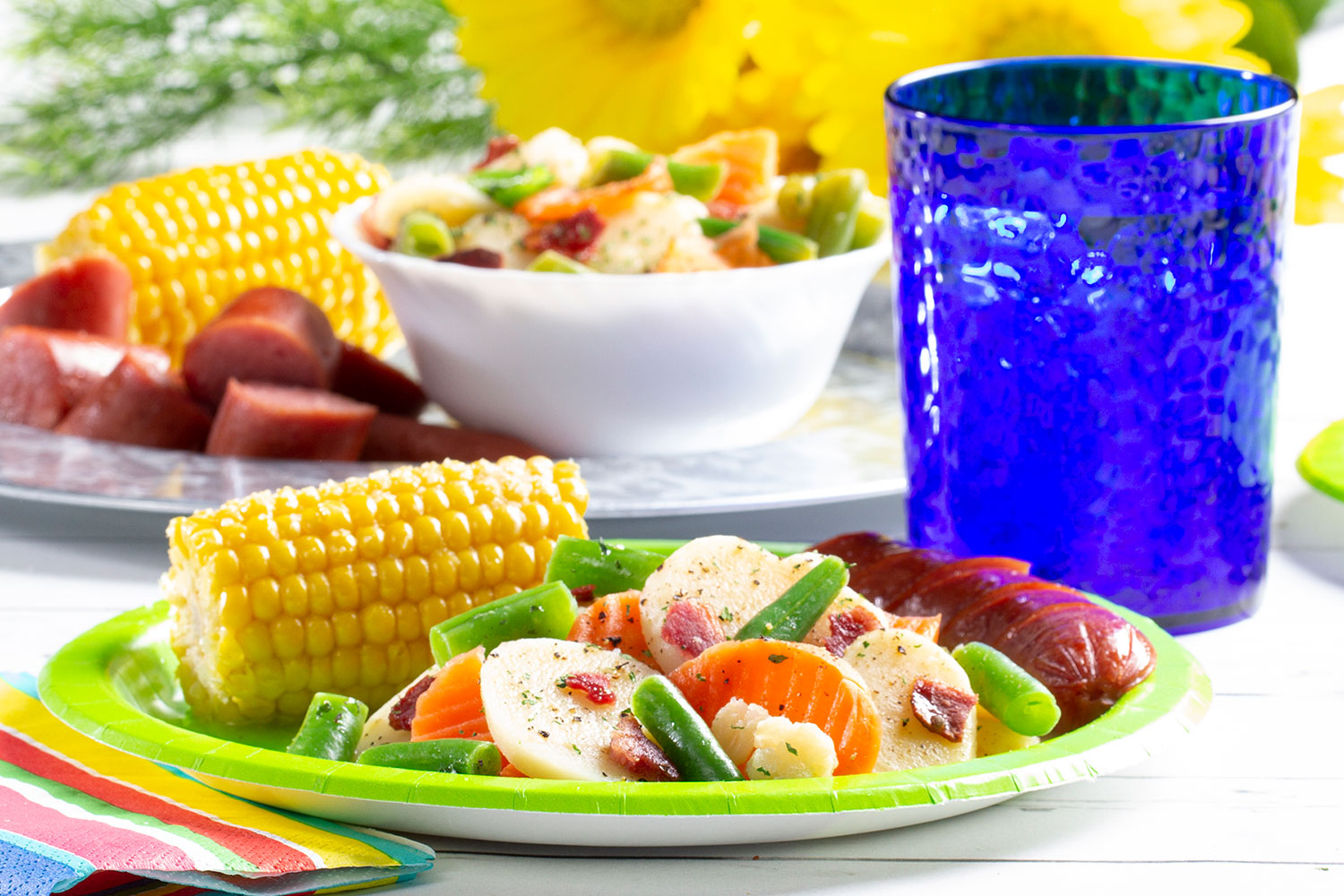 OVERVIEW:

Prep: 5 min.

8 servings
Ingredients
4 slices turkey bacon
1/3 cup Clover Valley™ white vinegar
2 tablespoons water
3 tablespoons Clover Valley™ sugar
1/4 teaspoon Clover Valley™ salt
1/4 teaspoon Clover Valley™ black pepper
1-1/2 cups frozen green beans, thawed
2 (15-ounce) cans Clover Valley™ sliced potatoes, drained well
1 (10.2-ounce) jar Giardiniera pickled vegetables, drained well
Directions
Coat a large skillet with cooking spray. Cook bacon for 8 to 10 minutes over medium heat, turning occasionally until crisp. Remove from skillet to a plate, let cool and crumble.
In the same skillet over medium heat, combine vinegar, water, sugar, salt and pepper. Heat for 4 minutes, stirring occasionally.
Add green beans to skillet and cook for 3 minutes. Gently stir in potatoes, Giardiniera, and bacon crumbles. Continue to cook for 5 minutes or until heated through. Serve warm.