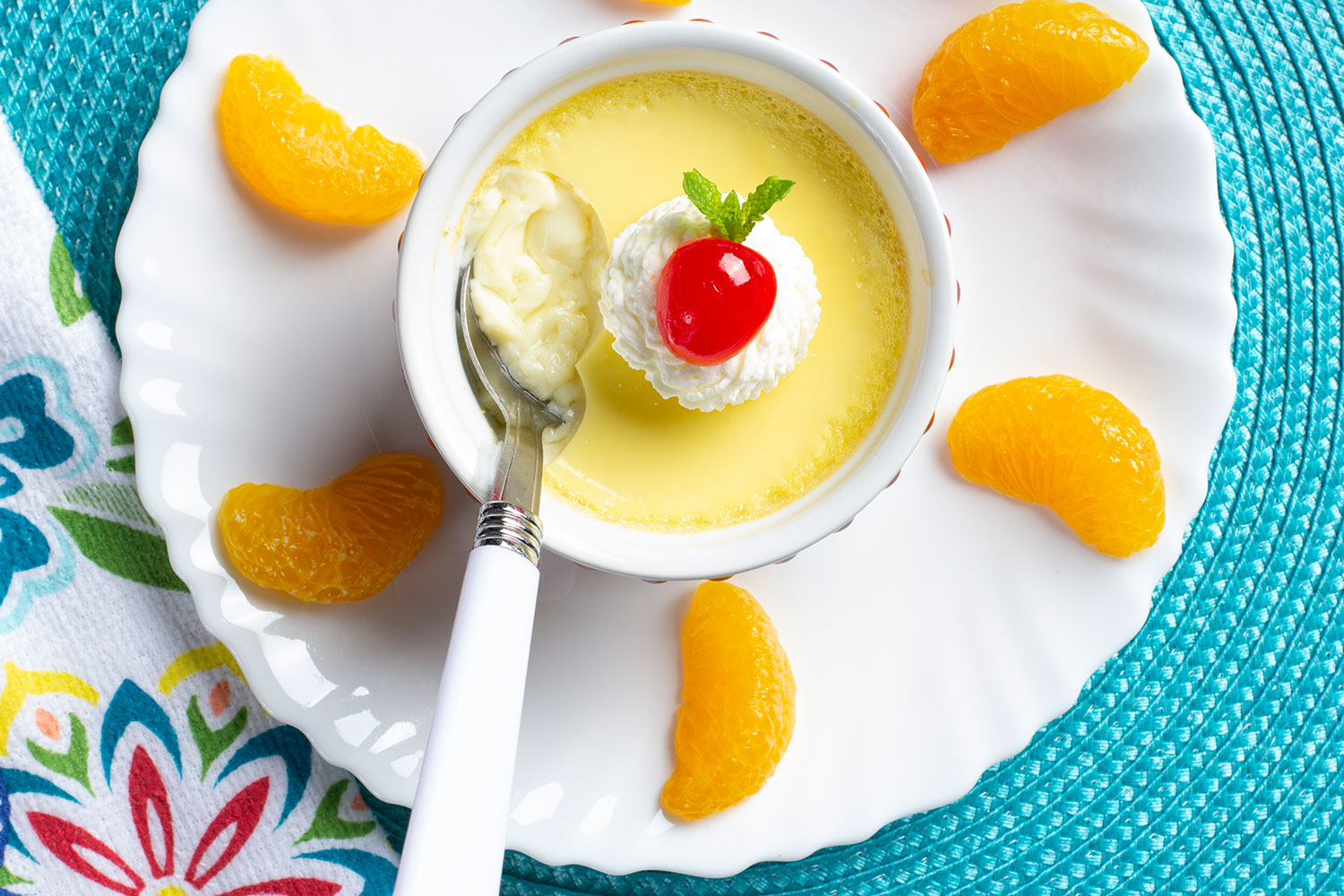 OVERVIEW:

Prep: 10 min.

5 servings
Ingredients
2 cups 1% lowfat milk
3 Clover Valley™ eggs
4 teaspoons Clover Valley™ Stevia sweetener
1 teaspoon Clover Valley™ vanilla extract
1/8 teaspoon Clover Valley™ salt
Directions
Preheat oven to 325 degrees F. In a small saucepan over medium heat, bring milk to the point where it is just about to boil. Remove from heat and let sit to cool slightly.
Meanwhile, in a large bowl using an electric mixer, beat eggs, sweetener, vanilla, and salt until smooth and frothy. Slowly beat in milk until thoroughly combined.
Pour mixture into 5 (4-ounce) custard cups or a 1/2-quart casserole dish. Place cups in a roasting pan. Pour just enough hot water into roasting pan to come half way up sides of custard cups (be careful not to get water into the custard).
Bake for 35 to 40 minutes or until knife inserted in center of custard comes out clean. Carefully remove cups from roasting pan; let cool on wire rack. Cover and refrigerate 2 to 4 hours or until chilled.