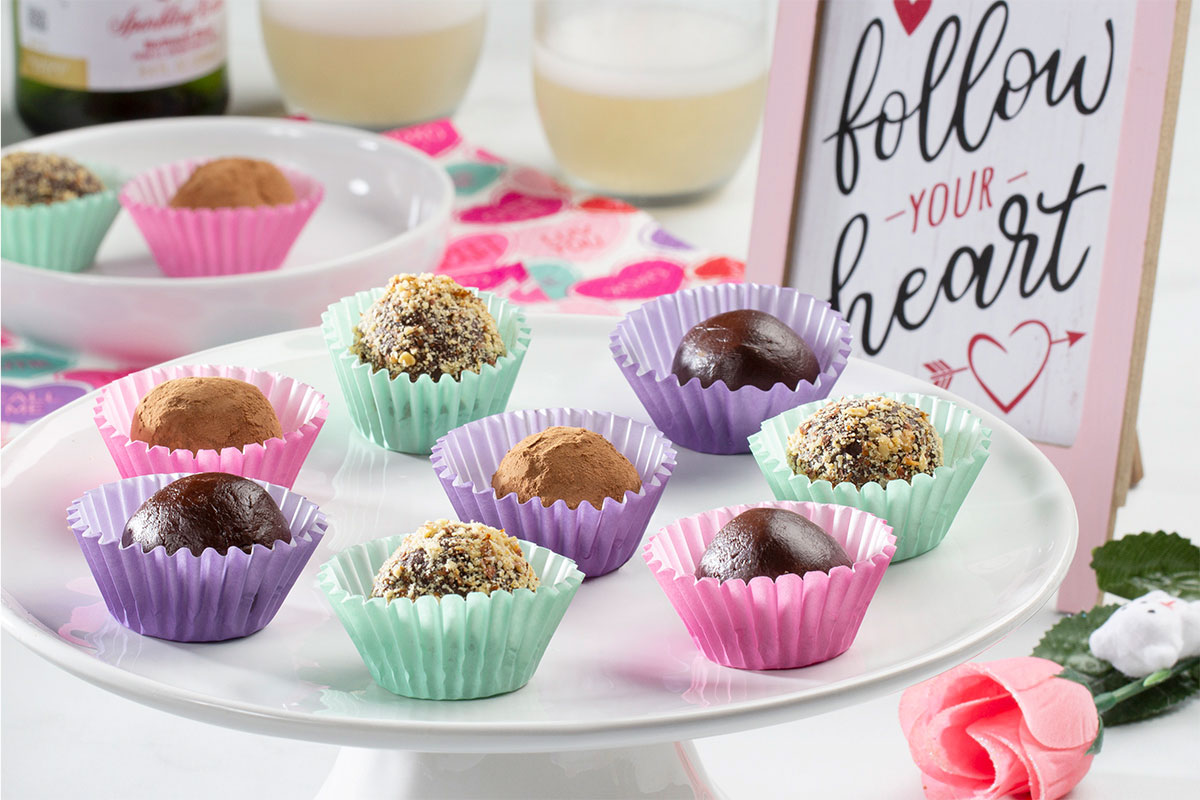 OVERVIEW:

Prep: 5 min.

20 servings
Ingredients
1/3 cup Nestle Carnation™ evaporated milk
2 tablespoons Domino™ sugar
1 (10-ounce) package Nestle™ dark chocolate chips
1 teaspoon Clover Valley™ vanilla extract
1/4 cup Good & Smart™ roasted almonds, finely chopped
Directions
In a medium saucepan over medium heat, combine evaporated milk and sugar; heat until mixture comes to a boil. Continue to boil for 1 minute, stirring constantly, then remove from heat. Add chocolate chips and vanilla and stir until mixture is smooth. Cover and chill 1 hour.
Using a small ice cream scoop, form ¾ -inch balls and with your hands, shape them into balls. After rolling each into a ball, immediately roll it into the chopped almonds, if desired. (Rolling these immediately helps nuts stick best to chocolate.) Repeat until all the chocolate is rolled into truffles. Place on a platter, cover, and chill 30 minutes or until ready to serve.