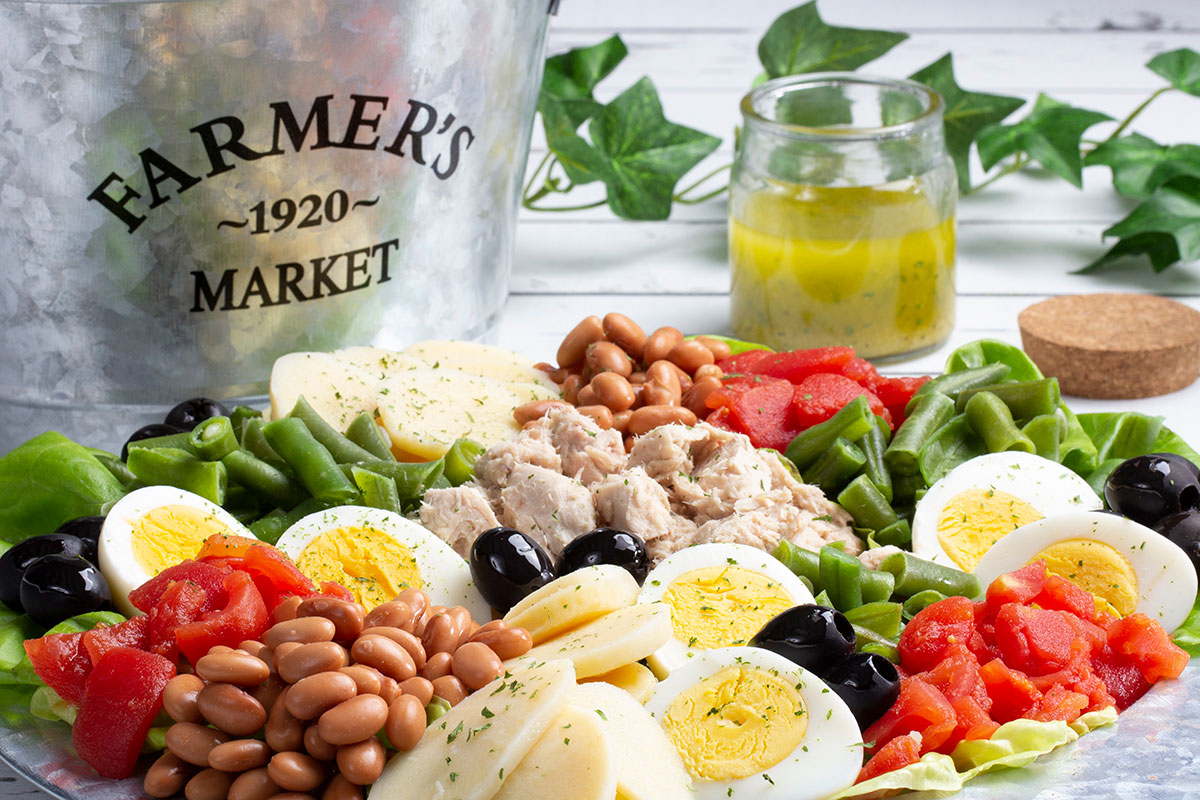 OVERVIEW:

Prep: 15 min.

6 servings
Ingredients
2 (5-ounce) cans Clover Valley™ chunk light tuna in water, drained well
1 cup Birdseye™ frozen cut green beans, thawed and drained well
3/4 cup Clover Valley™ canned sliced potatoes, drained
1/2 cup Clover Valley™ pinto beans, rinsed and drained
1/2 cup Clover Valley™ diced tomatoes, rinsed and drained well
1/2 cup Clover Valley™ pitted black olives, drained well
3 Clover Valley™ eggs, hard-boiled, peeled and cut in half
Directions
On a serving platter, place tuna in center. Arrange green beans, potatoes, pinto beans, tomatoes, black olives, and eggs around tuna. Serve with vinaigrette dressing.