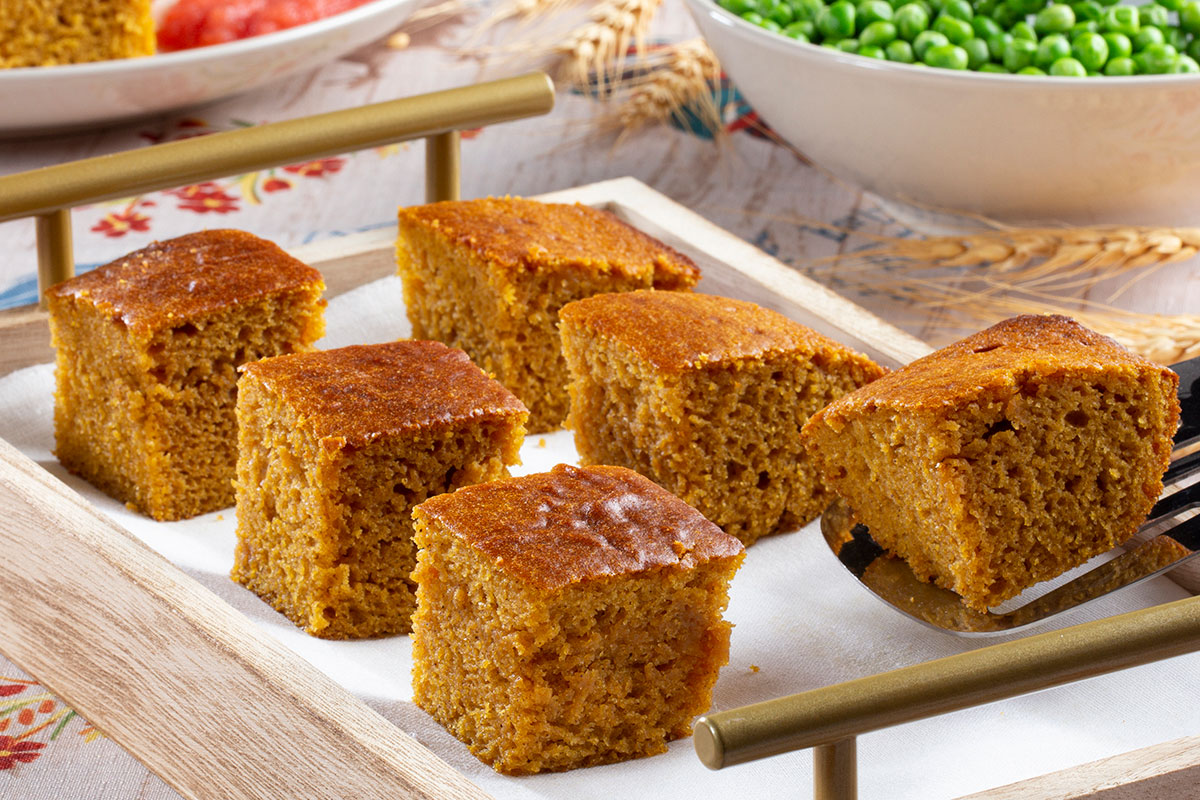 OVERVIEW:

Prep: 5 min.

16 servings
Ingredients
3 (4-ounce) containers Gerber™ sweet potato baby food
4 tablespoons Clover Valley™ butter, melted
3 Clover Valley™ eggs, lightly beaten
1 cup Clover Valley™ all-purpose flour
1/2 cup packed Clover Valley™ light brown sugar
1 teaspoon Clover Valley™ vanilla extract
1 teaspoon Clover Valley™ baking soda
1 teaspoon Clover Valley™ baking powder
1/2 teaspoon Clover Valley™ ground cinnamon
1/4 teaspoon Clover Valley™ salt
Directions
Preheat oven to 350 degrees F. Coat an 8-inch-square baking dish with cooking spray.
In a large bowl, combine sweet potato baby food and butter; mix well. Add remaining ingredients; mix until well blended then pour into baking dish.
Bake 25 to 30 minutes or until a toothpick inserted in center comes out clean. Cut into 16 squares and serve warm.