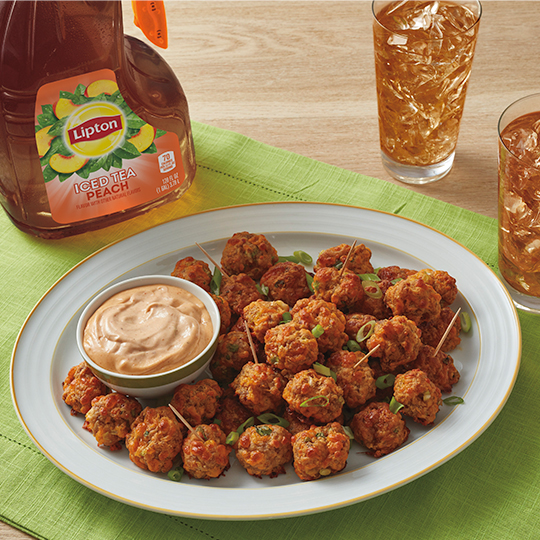 OVERVIEW:

Prep: 5 min. | Cook: 20 min.

50-60 meatballs
For the Sausage & Cheese Balls
1 pound ground hot Italian sausage
2 scallions finely chopped, white and green parts
3 cups biscuit baking mix
4 cups grated cheddar cheese
For the sauce
3/4 cup barbecue sauce
1/4 cup mayonnaise
Mix balls and bake
Preheat oven to 375° F.
In a large bowl, add the sausage, scallions, baking mix, and cheddar cheese.
Mix with your hands until everything is evenly distributed.
Line a baking sheet with non-stick aluminum foil or use a non-stick sheet.
Make mixture into 1-inch balls and place on the sheet one inch apart.
Bake until golden and cooked through, about 20 minutes.
Make the sauce
In a medium bowl stir the barbecue sauce and mayonnaise.
Serve with cooled balls.
Recipe courtesy Sunny Anderson, 2019