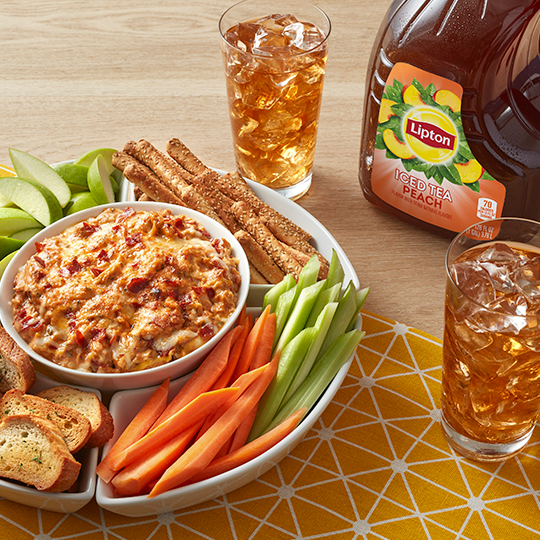 OVERVIEW:

Prep: 30 min. | Cook: 60 min.

8-10 Servings
For the pepperoni
1 teaspoon vegetable or olive oil
1 ounce (about 15-20 slices) pepperoni, chopped
For the base
16 ounces chive and onion cream cheese, room temperature
1 teaspoon Italian seasoning
1 cup barbecue sauce
Black pepper
4 cups shredded grilled chicken, room temperature
1/2 cup shredded mozzarella cheese
1/2 cup shredded cheddar/jack cheese blend
Directions
Prepare the pepperoni. In a pan on medium heat, add the oil and pepperoni. Cook while tossing to render the fat and crisp the bits. Remove to a paper towel-lined place to soak up the extra fat.
Mix ingredients. In a large bowl, mix the cream cheese, Italian seasoning, barbecue sauce, and a few grinds of pepper until smooth. Then fold in the chicken, pepperoni, and cheeses.
Assemble and bake. Preheat the oven to 325° F*. Pour everything into a casserole dish and spread evenly. Bake until the cheese is melted and bubbly around the edges, about 20-25 minutes. Serve warm with suggested dipping items below or get creative!
Chef's tip
DIPPING IDEAS: Bread sticks, pretzel sticks, carrot and celery spears, crackers, toasted baguette slices, corn tortilla chips, Granny Smith apple wedges.
* Can be made in a slow cooker on high, takes about 1 hour.
Recipe courtesy Sunny Anderson, 2019