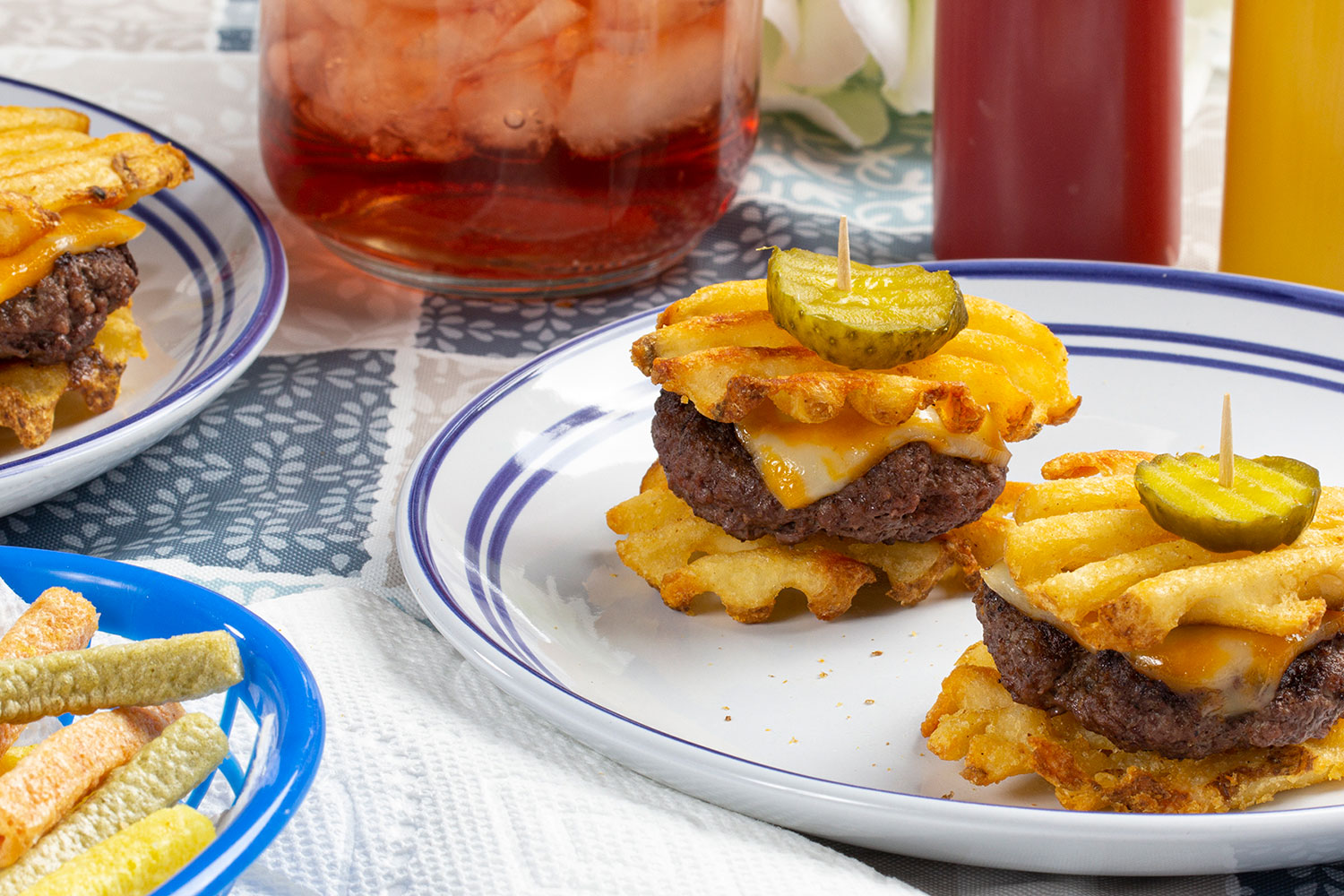 OVERVIEW:

Prep: 12 min.

12 servings
Ingredients
24 frozen Grown in Idaho waffle fries
1 pound frozen ground beef (80/20 blend), thawed
1/2 teaspoon Clover Valley™ garlic powder
1/4 teaspoon Clover Valley™ salt
1/4 teaspoon Clover Valley™ black pepper
3 slices Clover Valley™ colby-jack cheese, each cut into 4 quarters
Directions
On a baking sheet, heat waffle fries according to package directions.
Meanwhile, in a large bowl, combine ground beef, garlic powder, salt, and pepper; mix well. Divide mixture into 12 equal portions and shape in 12 slider-sized patties.
In a grill pan or skillet over medium heat, cook sliders in batches, if necessary, 3 minutes; turn over and place a piece of cheese on each. Continue to cook for 3 to 4 minutes or until desired doneness and cheese is melted (discard any pan drippings between batches which will help reduce the calories and saturated fat).
Place sliders on 12 of the waffle fries and top with remaining fries. Serve immediately.