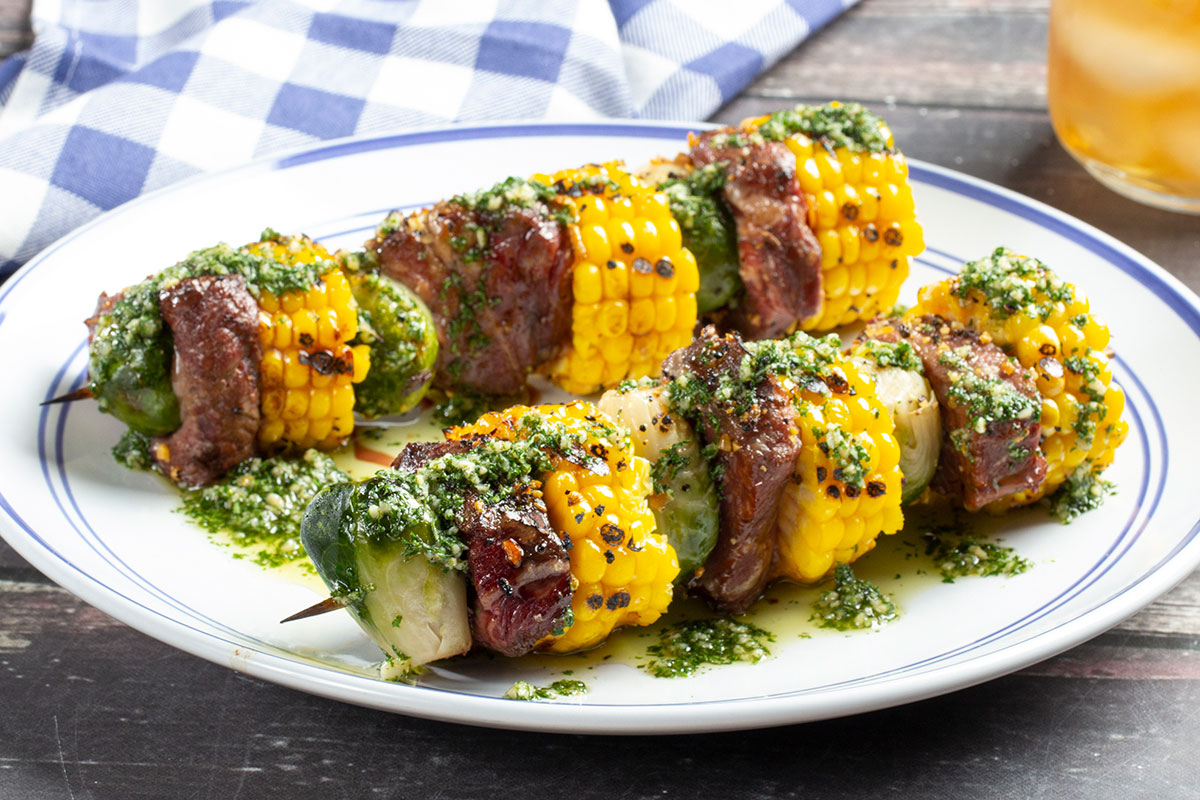 OVERVIEW:

Prep: 15 min.

4 servings
Ingredients
4 (8-inch) wooden skewers
1/4 cup Clover Valley™ olive oil
2 tablespoons Clover Valley™ dried parsley flakes
2 teaspoons Clover Valley™ minced garlic
1/8 teaspoon Clover Valley™ salt
1/8 teaspoon Clover Valley™ black pepper
4 Birdseye™ frozen corn cobbettes, each cut into thirds
3 (6-ounce) Feed the Party™ frozen boneless ribeye steaks, thawed, trimmed, and each cut into 4 chunks
12 Birdseye™ frozen Brussels sprouts, thawed
1 tablespoon McCormick™ Montreal steak seasoning
Directions
Preheat grill to medium heat. Soak wooden skewers in water 15 minutes.
In a blender, combine oil, parsley, garlic, salt, and pepper; blend until smooth; set aside.
Carefully thread corn, steak chunks, and Brussels sprouts on skewers, alternating the order (see photo); repeat 2 more times as shown. Sprinkle steak seasoning over skewers and place on grill.
Grill 8 to 10 minutes or until steak is cooked to desired doneness, turning halfway through cooking. Drizzle sauce over kabobs and serve.