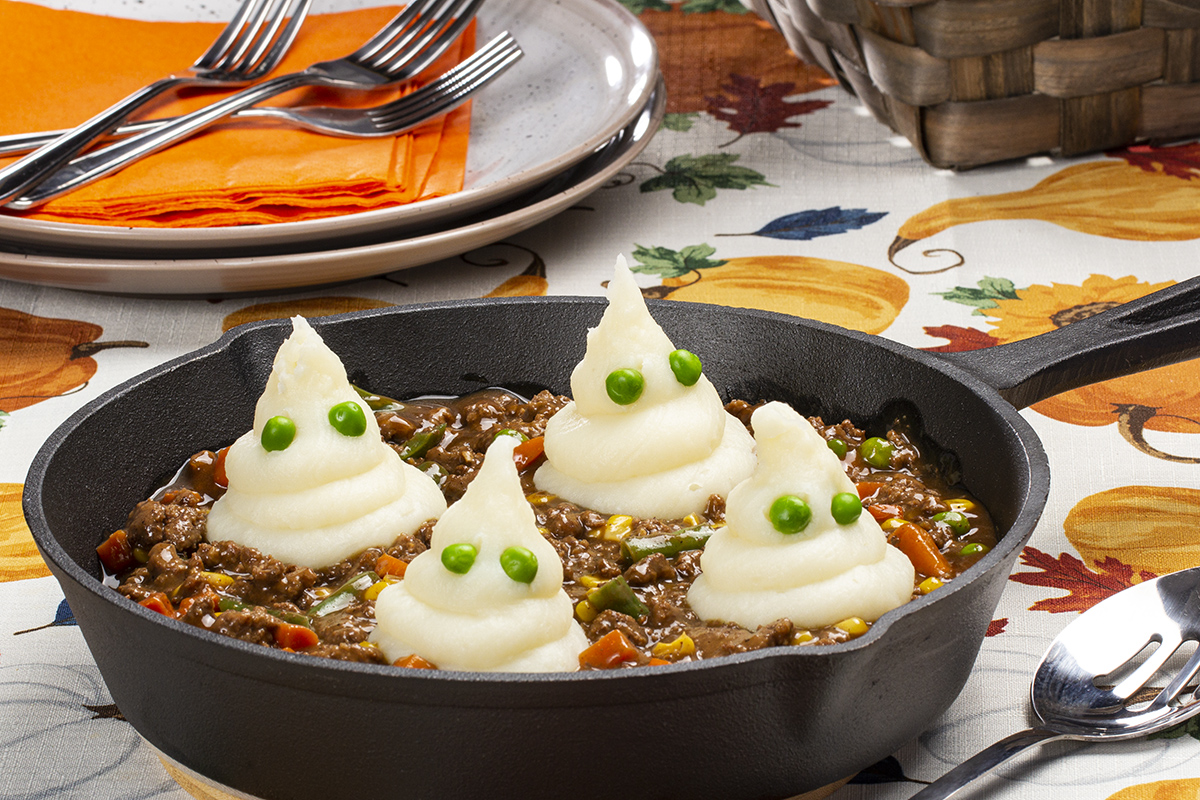 OVERVIEW:

Prep: 10 min.

5 servings
Ingredients
1 (16-ounce) tube frozen 80% lean ground beef, thawed
1-1/2 cups Birdseye™ frozen mixed vegetables, reserving 10 peas
1 (12-ounce) jar Heinz™ beef gravy
1/2 teaspoon Clover Valley™ onion powder
1/4 teaspoon Clover Valley™ black pepper
2 cups prepared Clover Valley™ instant mashed potatoes, kept hot
Directions
In a large skillet over medium heat, sauté ground beef 5 to 7 minutes or until browned, stirring occasionally; drain off excess liquid.
Add mixed vegetables, gravy, onion powder, and pepper to beef and cook 6 to 8 minutes, or until heated through, stirring occasionally.
Remove from heat and top with 5 dollops of potatoes to form ghost shapes. (See photo.) Place 2 reserved peas in each dollop of potatoes to form eyes. Serve immediately.