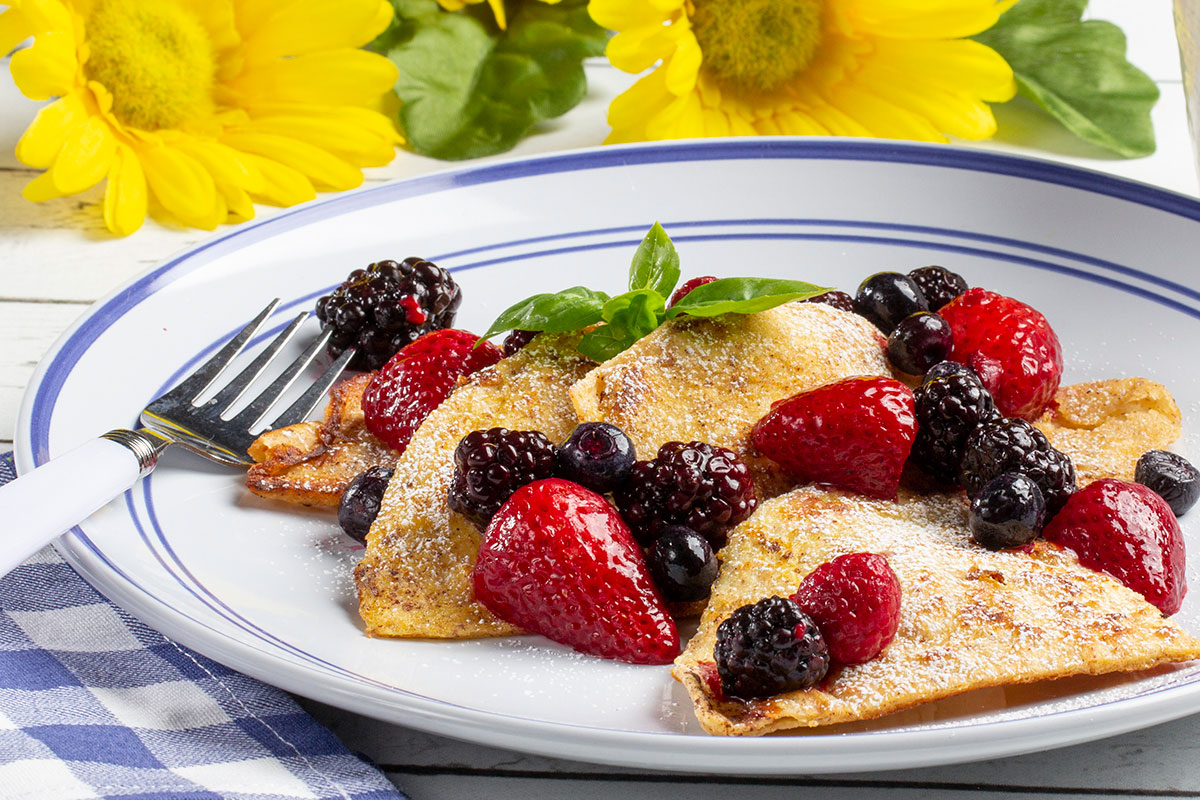 OVERVIEW:

Prep: 10 min.

4 servings
Ingredients
2 Clover Valley™ eggs
1/4 cup Meadow Gold™ 1% low-fat milk
1 tablespoon Domino™ granulated sugar
1/4 teaspoon Clover Valley™ ground cinnamon
1/4 teaspoon Clover Valley™ vanilla extract
4 (7-inch) Ole™ high fiber tortilla wraps
1 cup Clover Valley™ frozen mixed berries, thawed
1 teaspoon Clover Valley™ powdered sugar (optional)
Directions
In a medium bowl, whisk eggs, milk, granulated sugar, cinnamon, and vanilla until well blended.
Cut each tortilla into quarters then place in egg mixture. Allow it to soak up the egg mixture (2-3 minutes) then flip it, so that it absorbs the egg mixture on the other side (like you would do when making traditional French toast).
Coat a large skillet with cooking spray and heat over medium heat. Add 4 tortilla quarters and cook 3 to 5 minutes or until golden, turning halfway through cooking.
Remove to a platter and repeat with cooking spray and remaining tortillas. Serve topped with mixed berries and powdered sugar, if desired.