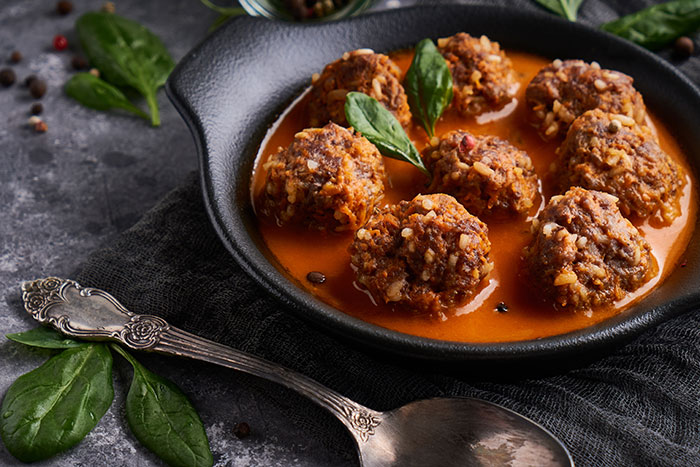 OVERVIEW:

Prep: 20 min. | Cook: 4 hours
Ingredients
1 lb. lean ground beef
1/2 cup Clover Valley® Italian Seasoned Dry Bread Crumbs
1 Clover Valley® Egg
1 jar (1 lb., 8 oz.) Ragu® Sauce
Directions
In medium bowl, combine ground beef, bread crumbs and egg; shape into 12 meatballs.
In slow cooker, arrange meatballs; pour sauce over meatballs.
Cook covered on Low 8 to 10 hours or High 4 to 6 hours until meatballs are done.
Serve, if desired, over hot cooked spaghetti.
Chef's tip
Make "mini" meatballs and add toothpicks for quick, kid-friendly appetizers. Leftovers also make terrific meatball subs!