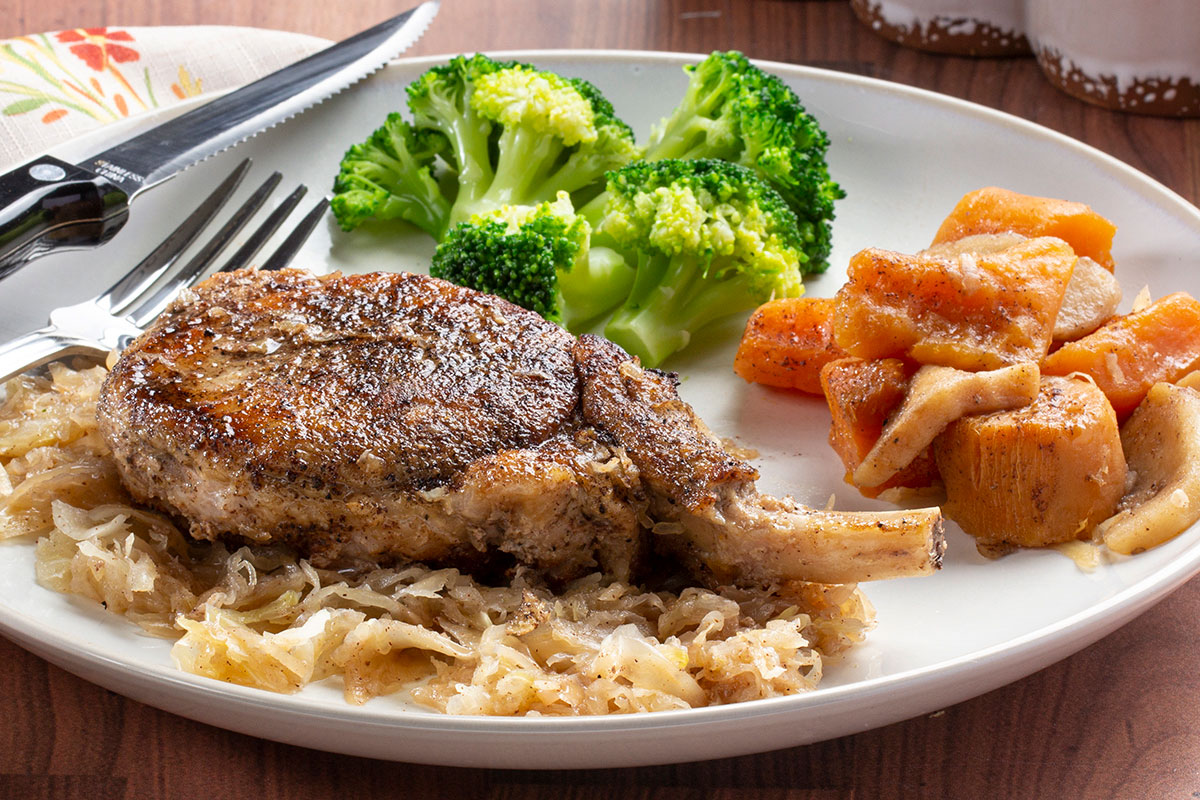 OVERVIEW:

Prep: 15 min.

4 servings
Ingredients
1 tablespoon Clover Valley™ canola oil
4 (10-ounce) Feed the Party™ frozen bone-in pork chops, trimmed
1/2 teaspoon Clover Valley™ onion powder
1/4 teaspoon Clover Valley™ black pepper
1 (14.5-ounce) can Clover Valley™ sauerkraut, rinsed and drained
1 (29-ounce) can Bruce's™ yams, drained
1 (0.53-ounce) package Good & Smart™ freeze-dried apple crisps
1/2 cup Martinelli's apple juice
1/4 cup Clover Valley™ light brown sugar
1 teaspoon Clover Valley™ ground cinnamon
Directions
In a large skillet over high heat, heat oil until hot. Sprinkle pork chops evenly on both sides with onion powder and pepper. Add chops to skillet and brown on both sides.
Place sauerkraut in a 5-quart or larger slow cooker and top with pork chops. (Chops may overlap each other.) Place yams and dried apples on top of pork chops.
In a small bowl, combine apple juice, brown sugar, and cinnamon; mix well and pour over top. Cover and cook on LOW heat for 6 to 7 hours or until pork chops are no longer pink in center.