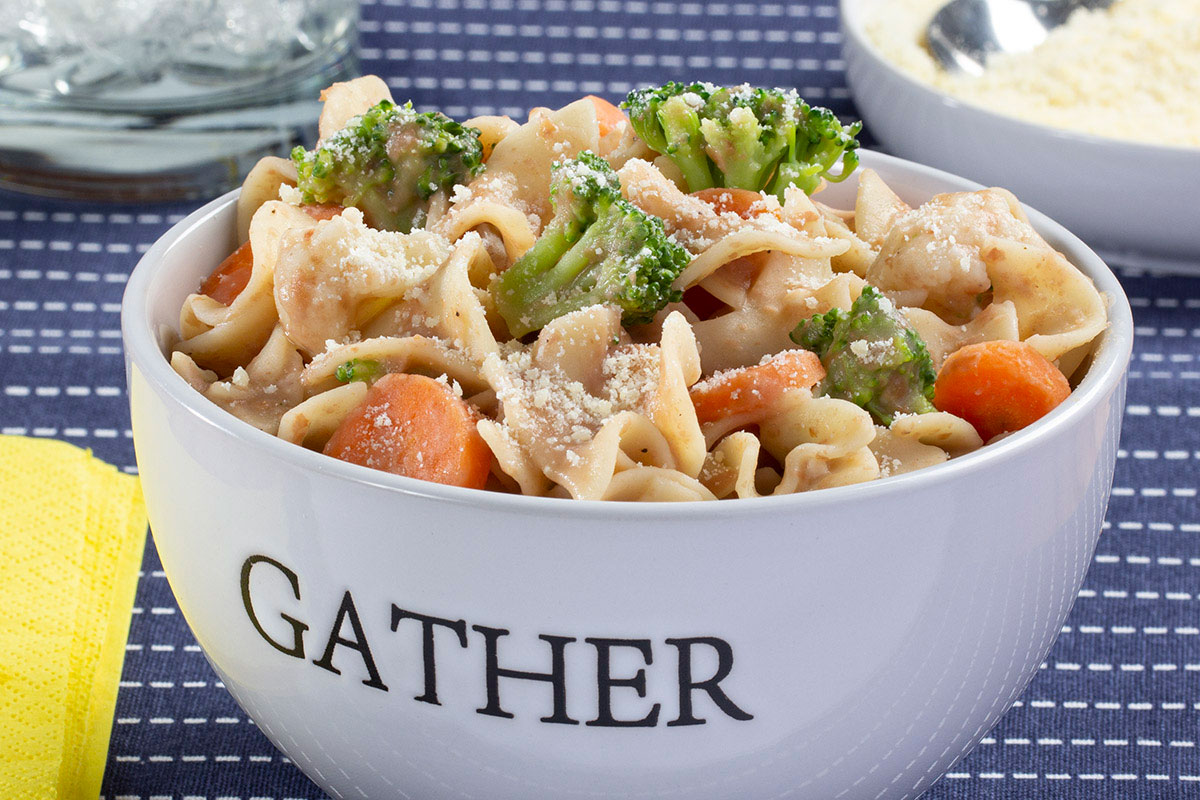 OVERVIEW:

Prep: 7 min.

4 servings
Ingredients
6 ounces Clover Valley™ yolk-free ribbon pasta
1 (14.5-ounce) can Clover Valley™ pinto beans, 1/4 cup liquid discarded
1 tablespoon Clover Valley™ olive oil
2 teaspoons Clover Valley™ minced garlic
1 (10.8-ounce) package Birdseye™ frozen broccoli, cauliflower, & carrots, thawed
1/2 cup Clover Valley™ fat free chicken stock
1/2 teaspoon Accent™ seasoning
1/4 teaspoon Clover Valley™ black pepper
4 teaspoons Clover Valley™ grated parmesan cheese
Directions
In a medium saucepan of boiling water, cook pasta 7 to 8 minutes or just until tender; drain.
Meanwhile, in a blender or food processor, puree beans and remaining liquid until smooth; set aside.
In the same saucepan over medium heat, heat oil and garlic for 2 minutes stirring occasionally, making sure garlic does not brown. Add pureed beans, vegetables, chicken stock, Accent seasoning, and black pepper, and heat for 5 minutes.
Stir in noodles and continue to heat for 3 to 5 minutes or until heated through. Sprinkle with parmesan cheese and serve immediately.