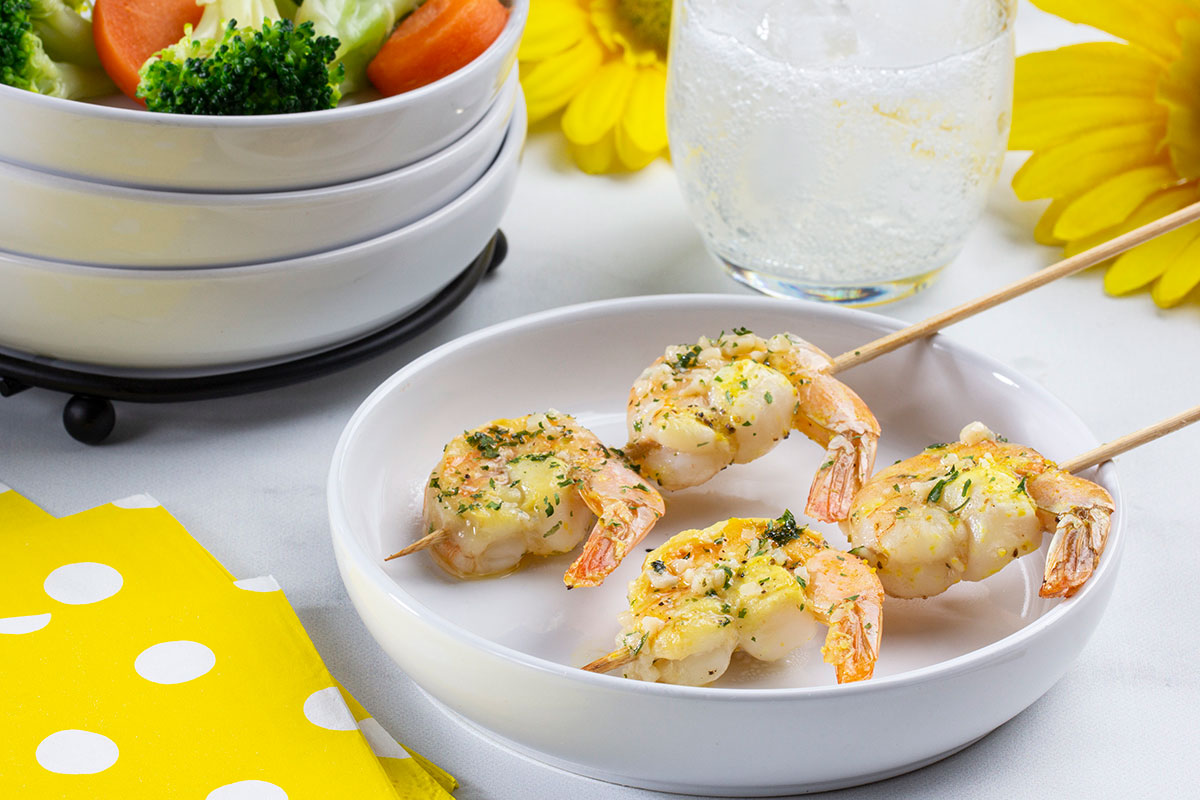 OVERVIEW:

Prep: 15 min.

8 servings
Ingredients
16 (9-inch) wooden skewers
1 (6-ounce) bag Ocean Market™ frozen scallops, thawed and patted dry
1 (12-ounce) bag Ocean Market™ frozen raw shrimp, thawed & peeled
2 teaspoons Clover Valley™ lemon pepper seasoning
4 tablespoons Clover Valley™ butter
2 teaspoons Clover Valley™ minced garlic
1 teaspoon Clover Valley™ dried parsley
Directions
Preheat oven to 375 degrees F.
Place a scallop into the curve of a shrimp and thread onto a skewer. (See photo.) Repeat with another scallop and shrimp. Place on a baking sheet and repeat with remaining scallops and shrimp. Sprinkle skewers evenly on both sides with lemon pepper seasoning.
Bake for 6 to 8 minutes or until shrimp are pink and scallops are firm.
Meanwhile, in a small skillet over low heat, melt butter. Stir in garlic and parsley and cook for 3 to 4 minutes, making sure not to brown garlic. Remove skewers to a platter and brush with sauce. Serve immediately.