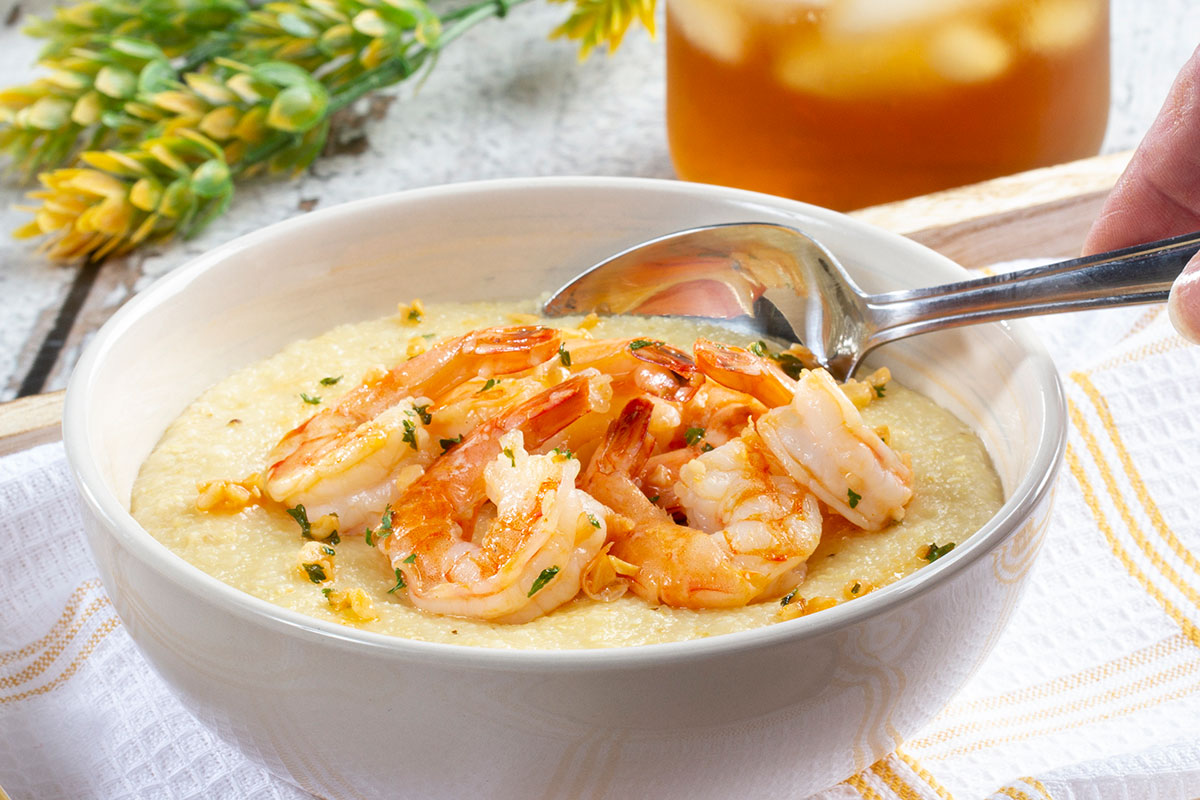 OVERVIEW:

Prep: 8 min.

4 servings
Ingredients
2 cups water
4 individual packets Quaker instant grits
1/4 cup Clover Valley™ shredded sharp cheddar cheese
2 teaspoons Clover Valley™ canola oil
1 (12-ounce) bag Ocean Market™ frozen raw shrimp, thawed and peeled
1-1/2 teaspoons Clover Valley™ minced garlic
1 tablespoon Clover Valley™ lemon juice
1 teaspoon Texas Pete's™ hot sauce
1/2 teaspoon Clover Valley™ dried parsley flakes
Directions
In a medium saucepan over medium heat, bring water to a boil; stir in grits and cook 4 to 5 minutes, or until thickened. Add cheese and stir until melted.
Meanwhile, in a large skillet over medium-high heat, heat oil until hot. Add shrimp and garlic to skillet and sauté 3 minutes or just until shrimp turn pink. Stir in lemon juice, hot sauce, and parsley, and heat for 1 minute.
Spoon grits into a bowl, top with shrimp mixture, and serve.