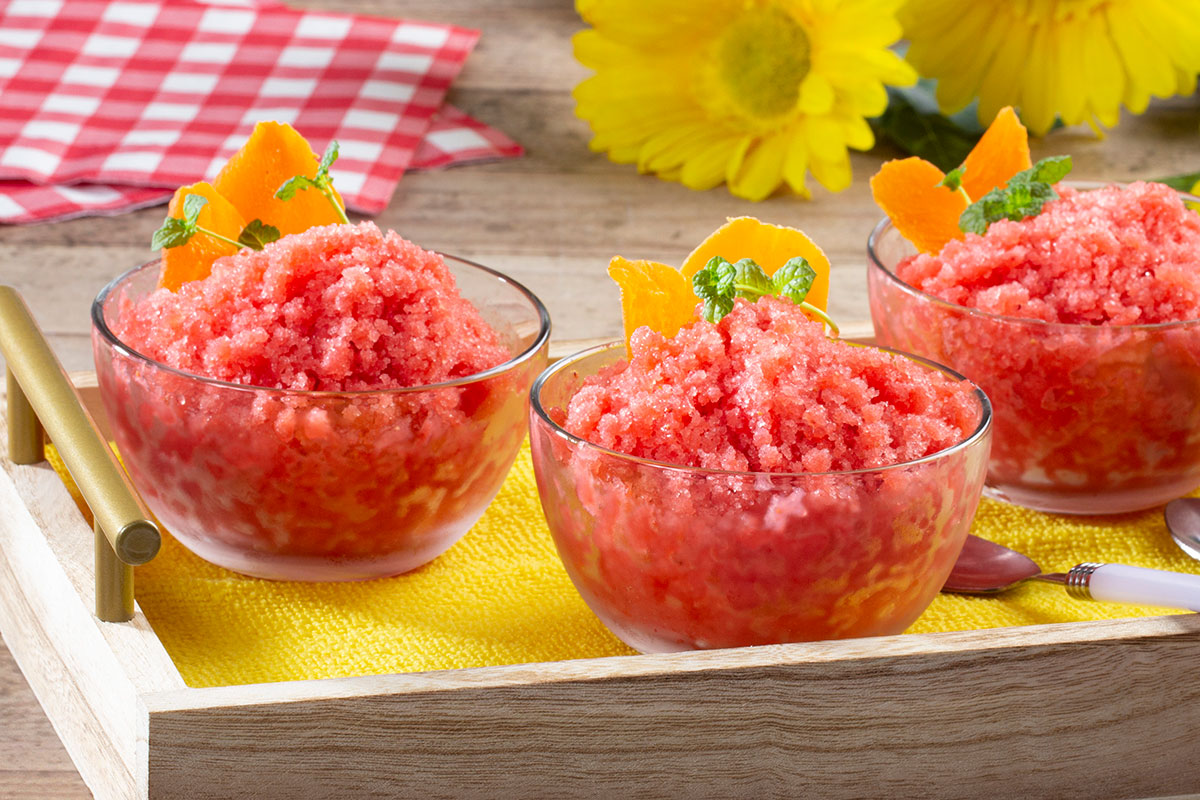 OVERVIEW:

Prep: 3 min.

8 servings
Ingredients
1 (10-ounce) package Clover Valley™ frozen strawberries
1 cup BAI™ mango antioxidant infusion beverage
2 tablespoons Domino™ sugar
1-1/2 cups ice cubes
Directions
In a blender or food processor, combine strawberries, 1/2 cup mango beverage, the sugar, and ice. Pulse until blended, then add remaining 1/2 cup mango beverage. Blend until mixture is smooth; scraping down sides if necessary.
Pour mixture into an 8-inch square baking dish; cover and freeze 3 hours. Scrape the ice with the tines of a fork creating a shaved consistency. Freeze 3 to 4 more hours, or until solid.
Scrape the ice with a fork one more time, then scoop into bowls and serve immediately.