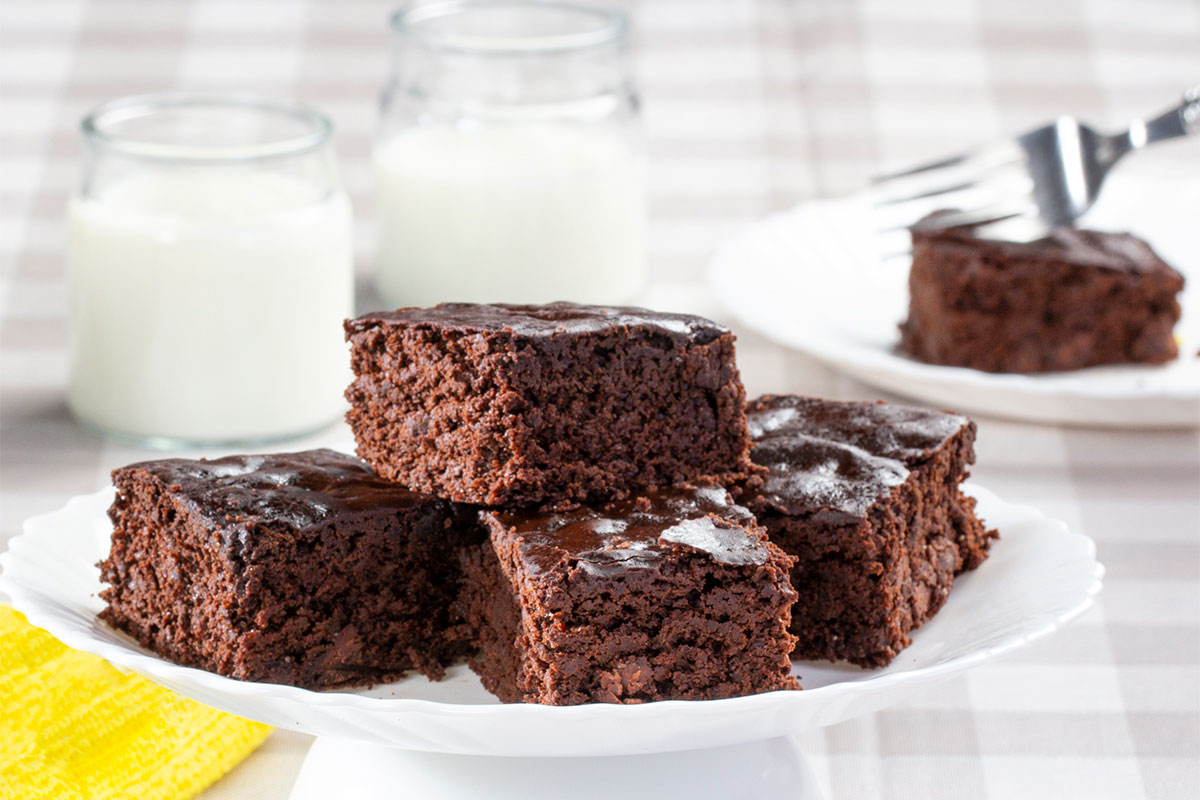 OVERVIEW:

Prep: 10 min.

12 servings
Ingredients
1 (15.5-ounce) can Clover Valley™ black beans, rinsed and drained
1/2 cup Nestle™ cocoa powder
1/2 cup Domino™ sugar
3 tablespoons Clover Valley™ fat-free milk
1 tablespoon Clover Valley™ canola oil
1 teaspoon Clover Valley™ baking powder
1/2 teaspoon Clover Valley™ baking soda
1 teaspoon Clover Valley vanilla extract
1 (3.5-ounce) Dollar General™ dark chocolate bar, chopped
Directions
Preheat oven to 350 degrees F. Lightly coat an 8-inch square baking dish with cooking spray.
In a blender or food processor, combine all ingredients except dark chocolate; blend until smooth, scraping down sides as needed. Stir in chopped chocolate. Pour batter into baking dish.
Bake 20 to 25 minutes or until a toothpick inserted in center comes out clean. Allow brownies to cool completely before cutting.