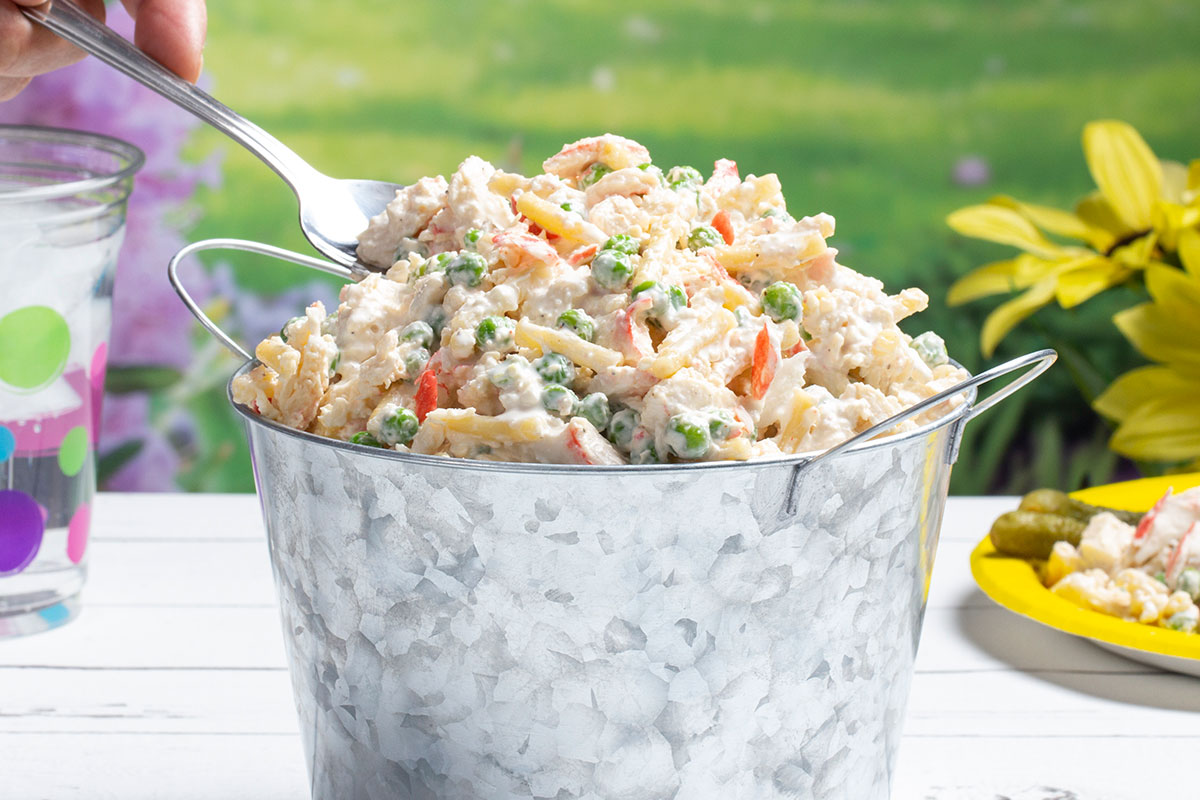 OVERVIEW:

Prep: 15 min.

12 servings
Ingredients
4 ounces Clover Valley™ elbow macaroni
1 (16-ounce) package Ocean Market™ frozen imitation crabmeat, thawed and flaked
1 (10-ounce) package Birdseye™ frozen peas, thawed
2/3 cup Clover Valley™ mayonnaise
2 tablespoons Clover Valley™ lemon juice
1 teaspoon Old Bay™ seasoning
1 teaspoon Clover Valley™ onion powder
1/4 teaspoon Clover Valley™ black pepper
Directions
Cook macaroni according to package directions; drain, rinse, and drain again well.
In a large bowl, combine macaroni and remaining ingredients; mix well. Cover and chill at least 1 hour before serving.