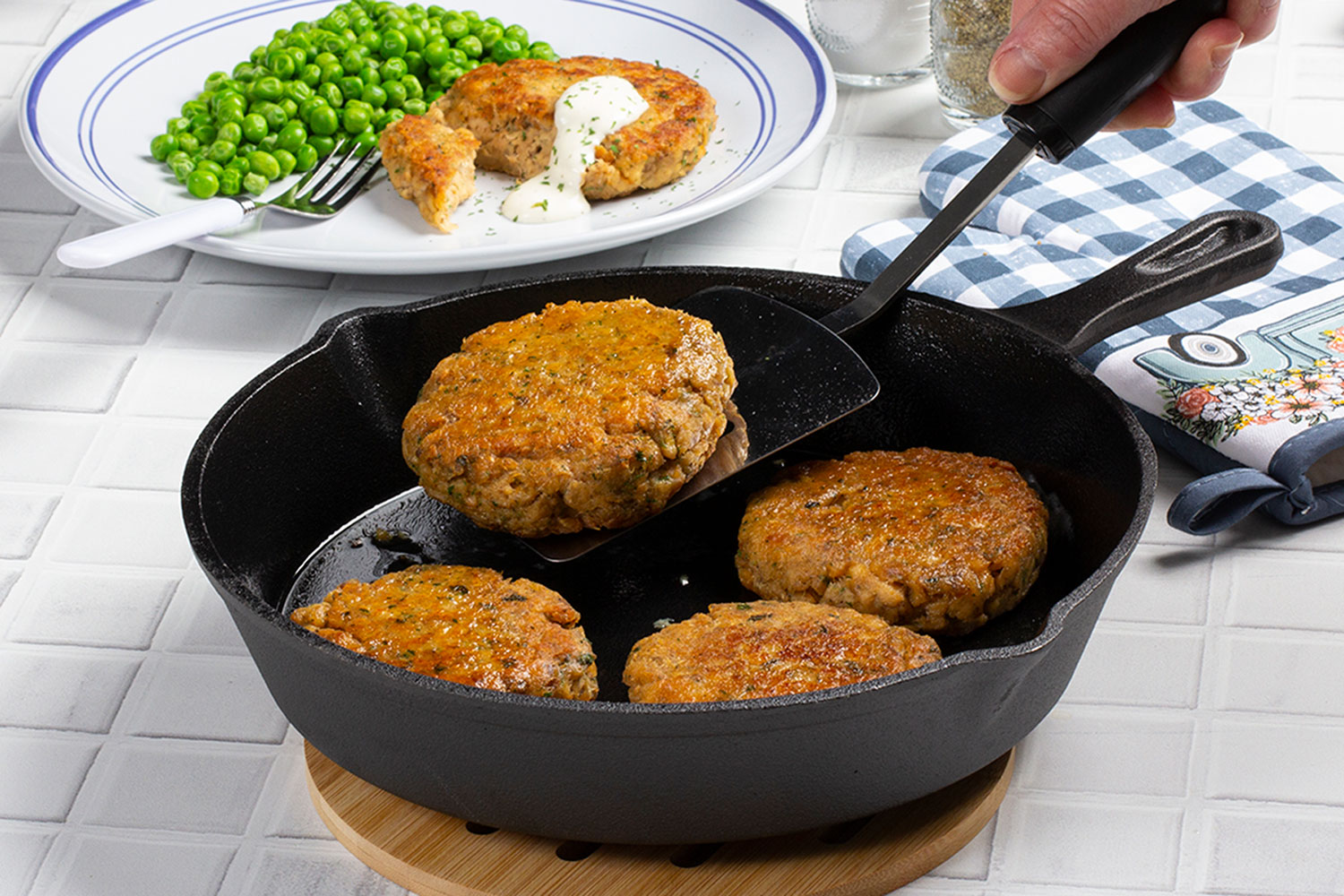 OVERVIEW:

Prep: 8 min.

6 servings
Ingredients
2(12.5-ounce) Double Q™ cans of pink salmon, drained and flaked (skin and bones discarded)
2 Clover Valley™ eggs, lightly beaten
1 tablespoon Clover Valley™ lemon juice
1/2 cup Clover Valley™ all-purpose flour
1/2 teaspoon Clover Valley™ baking powder
1 teaspoon seafood seasoning
1/2 teaspoon Clover Valley™ onion powder
1 teaspoon Clover Valley™ dried parsley flakes
2 tablespoons Clover Valley™ canola oil
Directions
In a large bowl, combine salmon, eggs, pepper-onion mixture, if desired, the lemon juice, flour, baking powder, seafood seasoning, onion powder, and parsley. Mix well and form into 6 equal-sized patties.
In a large skillet or griddle pan, heat oil over medium heat until hot but not smoking. Cook patties, in batches if necessary, 3 to 4 minutes per side or until cooked through and golden brown.