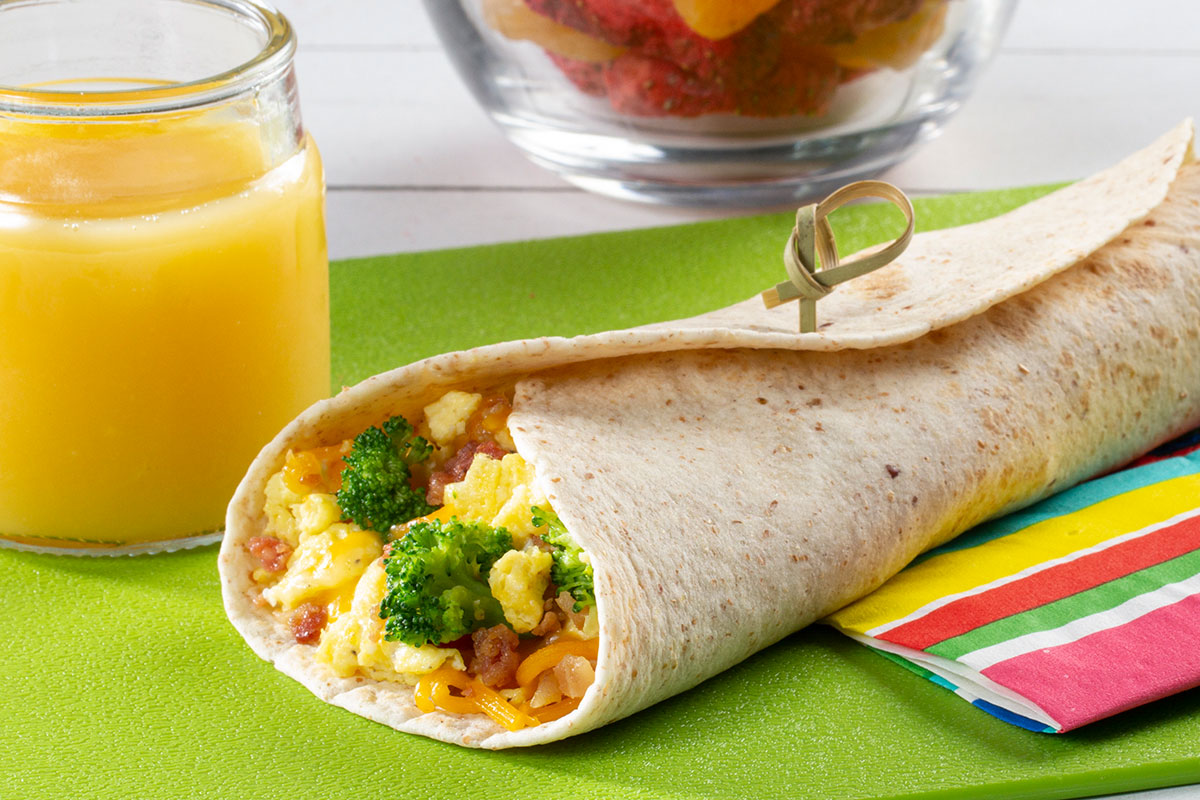 OVERVIEW:

Prep: 5 min.

2 servings
Ingredients
3 Clover Valley™ eggs
1 tablespoon water
1/4 teaspoon Clover Valley™ black pepper
1/2 cup Birdseye frozen broccoli florets, thawed and chopped
1 tablespoon Clover Valley™ real bacon bits
1/4 cup Clover Valley™ shredded Mexican-style
4-cheese blend
2 Ole™ high fiber tortilla wraps
Directions
In a small bowl, whisk eggs, water, and pepper. Coat a medium skillet with cooking spray and heat over medium heat.
Add egg mixture and scramble until almost set. Add in broccoli, bacon bits, and cheese, and heat for 1 minute.
Remove from heat and evenly divide egg mixture onto the middle of each tortilla. Fold the edge of the tortilla over the filling and roll tightly, ending with the seam side down. Serve immediately.