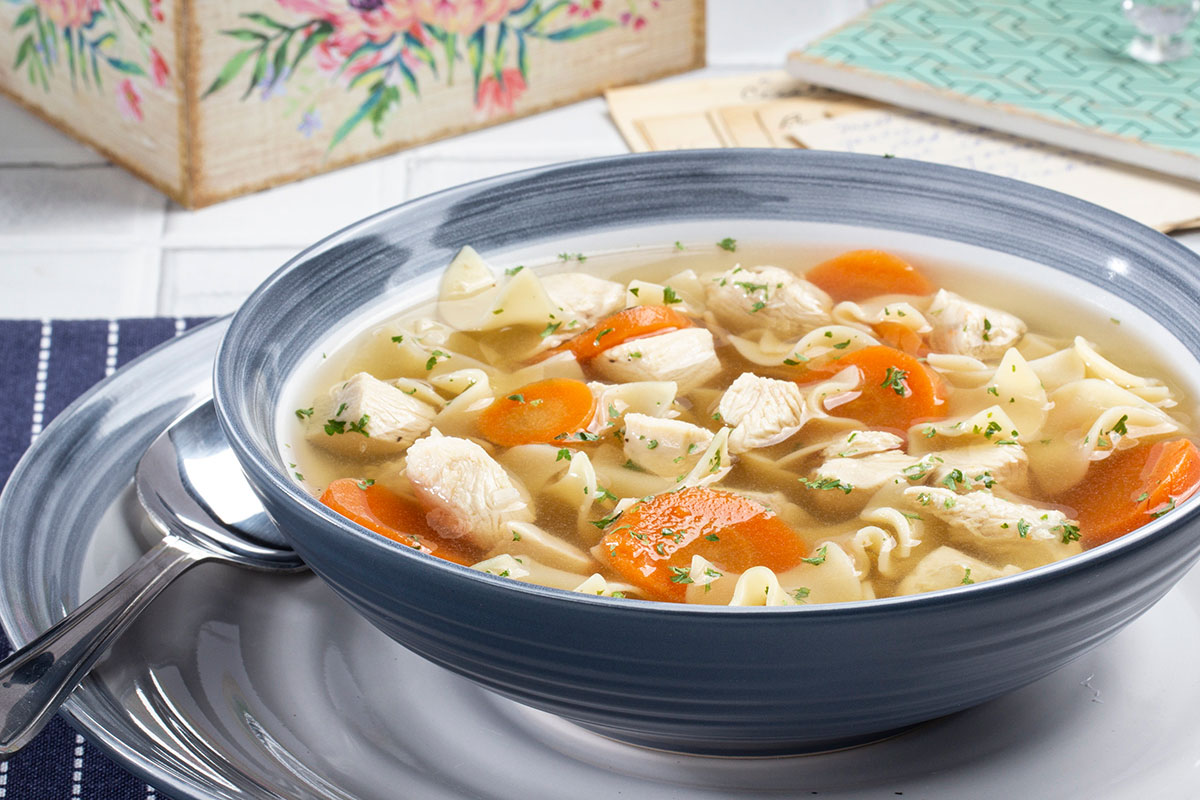 OVERVIEW:

Prep: 8 min.

6 servings
Ingredients
1 (32-ounce) container Clover Valley™ reduced-sodium, fat-free chicken broth
1 cup water
3/4 pound Tyson™ frozen boneless, skinless chicken breasts, thawed and cut into 1/2-inch pieces
1 cup Clover Valley™ canned sliced carrots, drained
1-1/2 teaspoons Clover Valley™ dried minced onion
1/4 teaspoon Clover Valley™ black pepper
2 cups Clover Valley™ yolk-free ribbons, uncooked
1/2 teaspoon Clover Valley™ dried parsley
Directions
In a soup pot over medium-high heat, bring chicken broth and water to a boil. Add chicken, carrots, onion, and pepper, and cook for 6 minutes.
Stir in noodles and parsley and cook for 6 minutes or until noodles are tender.