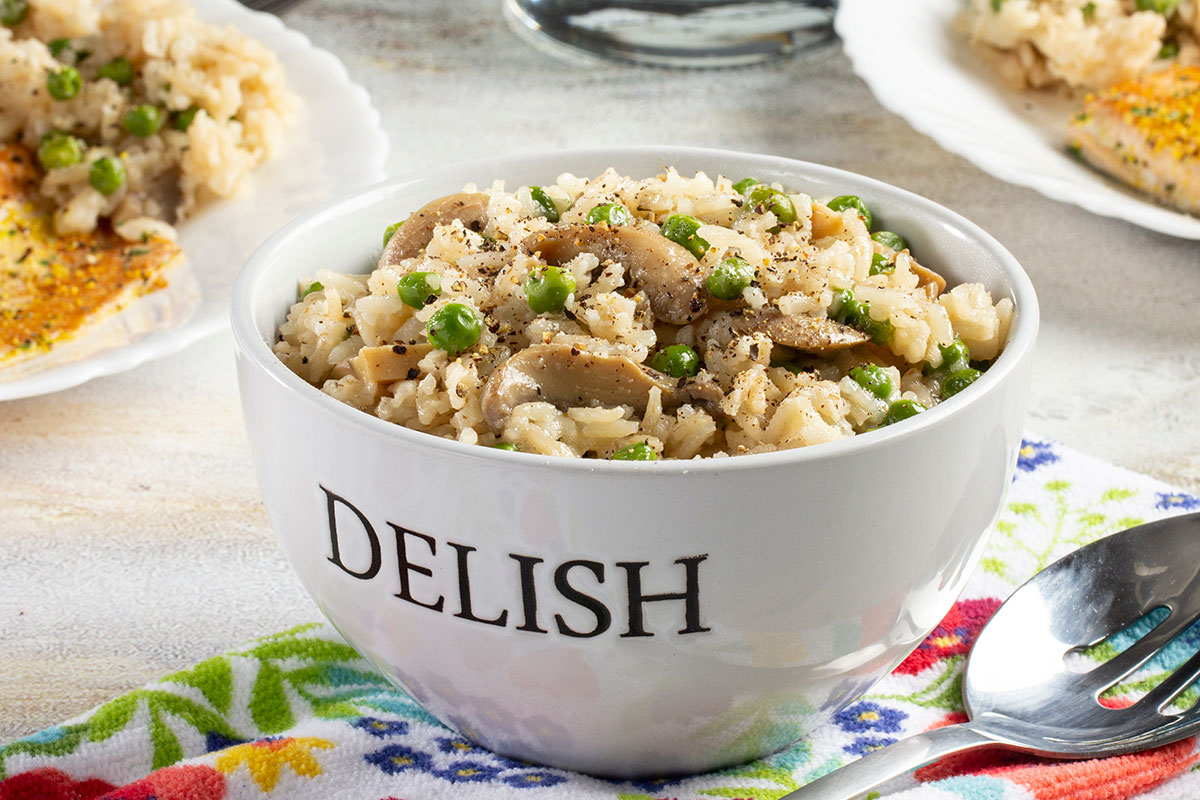 OVERVIEW:

Prep: 6 min.

7 servings
Ingredients
2 tablespoons Clover Valley™ butter
1 cup Clover Valley™ long grain white rice
1 cup Clover Valley™ reduced-sodium, fat-free chicken broth
1 cup water
1 cup Birdseye™ frozen peas
1 (6.5-ounce) can Clover Valley™ sliced mushrooms, drained well
1 tablespoon Clover Valley™ dried minced onion
1/4 cup Clover Valley™ grated parmesan cheese
Coarse black pepper for sprinkling (optional)
Directions
In a medium saucepan over medium heat, melt butter. Add rice and sauté until light golden. Add the chicken broth and bring to a boil. Reduce heat to low, cover, and simmer for 10 minutes, stirring once.
Add the water, peas, mushrooms, and onion, and return to a boil; reduce the heat to low and simmer for 10 minutes, or until rice is tender.
Remove from heat and stir in cheese until well blended. Sprinkle with black pepper, if desired, and serve immediately.