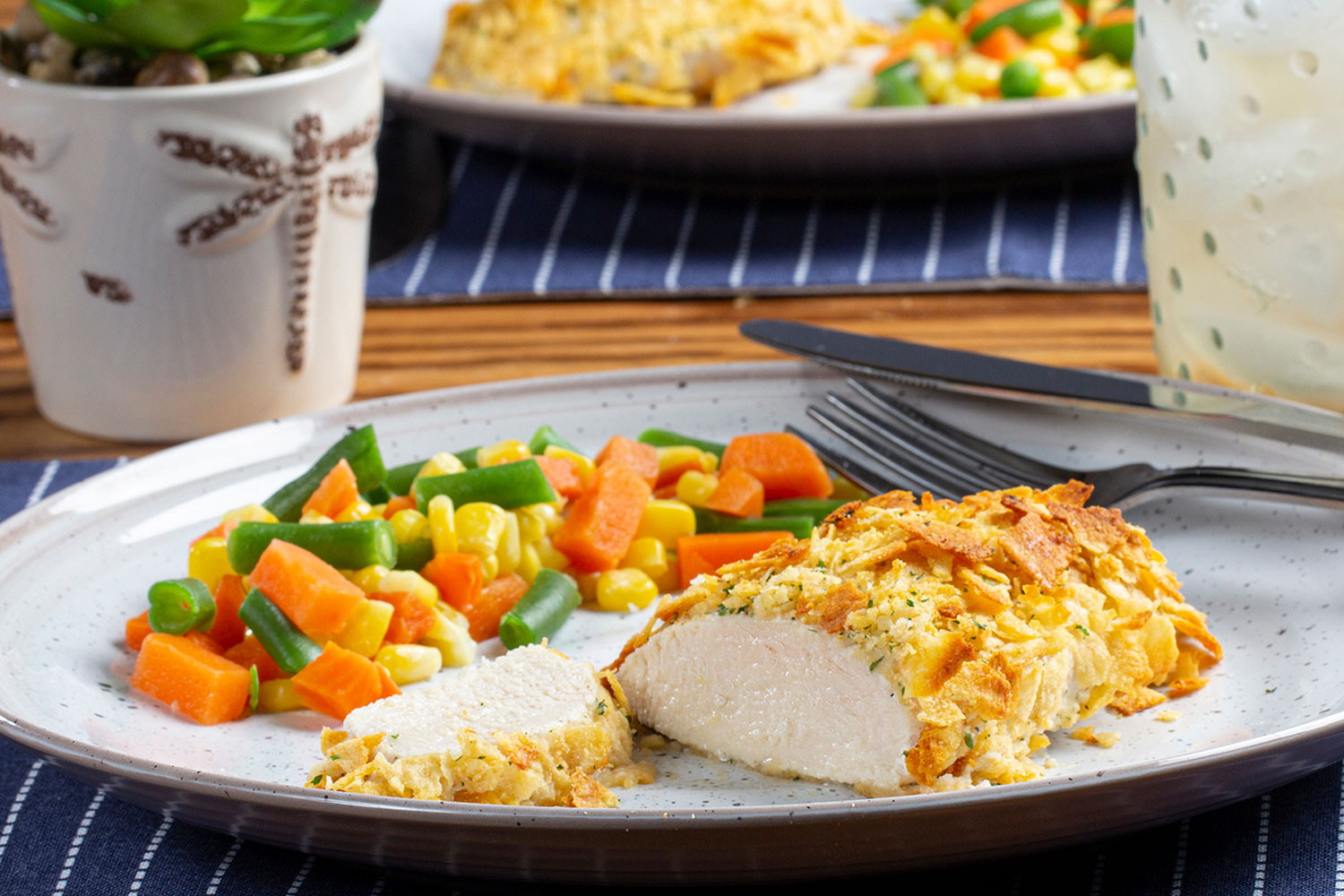 OVERVIEW:

Prep: 10 min.

4 servings
Ingredients
1/3 cup Clover Valley™ sour cream
1-1/2 teaspoons Clover Valley™ onion powder, divided
1/2 teaspoon Clover Valley™ garlic powder
1/4 teaspoon Clover Valley™ black pepper
2 teaspoons water
2 cups Clover Valley™ baked potato chips, crushed
1/2 teaspoon Clover Valley™ dried parsley flakes
4 (4-ounce) frozen boneless, skinless chicken breasts, thawed
Clover Valley™ cooking spray
Directions
Preheat oven to 375 degrees F. Coat a baking sheet with cooking spray.
In a shallow dish, combine sour cream, 1/2 teaspoon onion powder, garlic powder, black pepper, and water; mix well. Place crushed potato chips, parsley, and remaining 1 teaspoon onion powder in another shallow dish; mix well.
Dip chicken into sour cream mixture, then into potato chip mixture, coating completely on both sides; place on baking sheet. Lightly coat chicken with cooking spray.
Bake 20 to 25 minutes or until chicken is no longer pink in center and the crust is golden.