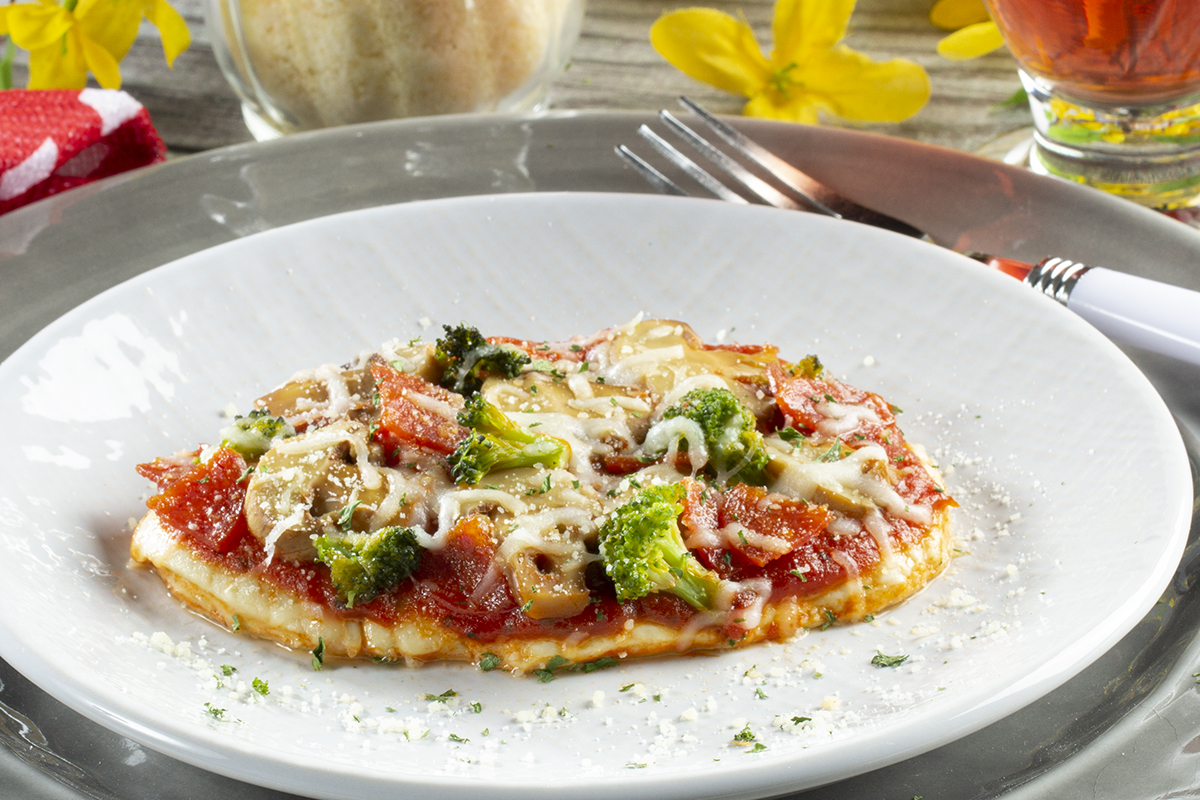 OVERVIEW:

Prep: 10 min.

4 servings
Ingredients
4 Tyson™ frozen boneless, skinless chicken breasts, thawed
1/2 teaspoon Clover Valley™ garlic powder
1/2 cup Prego™ spaghetti sauce
1/2 cup Clover Valley™ sliced mushrooms, drained
1/2 cup Birdseye™ frozen broccoli florets, thawed and chopped
7 slices Hormel™ pepperoni, cut into quarters
1/2 cup Clover Valley™ shredded part-skim mozzarella cheese
Clover Valley™ grated parmesan cheese for sprinkling (optional)
Directions
Preheat oven to 350 degrees F. Coat a rimmed baking sheet with cooking spray.
On a flat surface, cover chicken with plastic wrap and gently flatten with a meat mallet or can to 1/4-inch thick. Repeat with remaining chicken.
Place chicken on baking sheet and sprinkle evenly with garlic powder. Top chicken evenly with spaghetti sauce, mushrooms, broccoli, pepperoni, and mozzarella cheese.
Bake for 15 to 18 minutes or until chicken is no longer pink in center. Sprinkle with grated parmesan cheese, if desired.