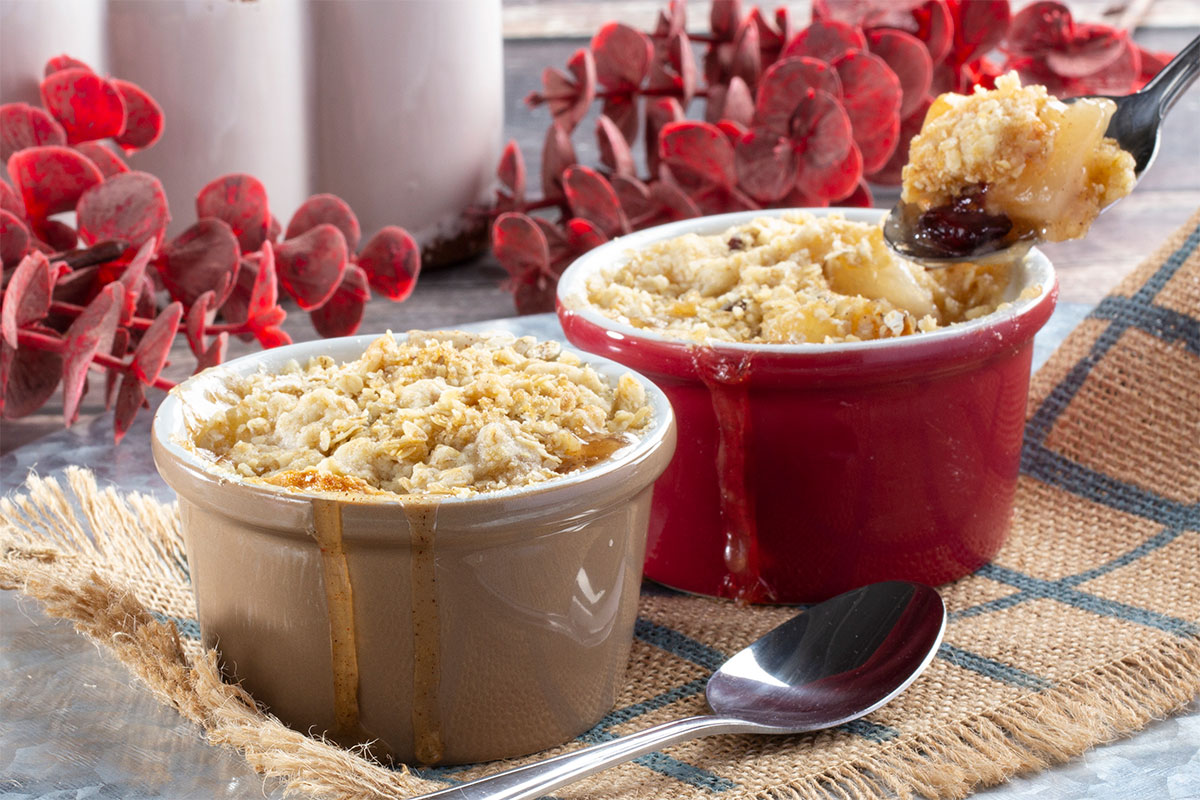 OVERVIEW:

Prep: 10 min.

6 servings
Ingredients
1/4 cup Domino™ granulated sugar
1/4 teaspoon Lawry's ground cinnamon
1 cup plus 2 tablespoons water, divided
2 (8-ounce) containers Green Acres™ pear slices in light syrup, drained and pears cut into thirds
2 (0.53-ounce) packages Good & Smart™ freeze-dried apple crisps
2 tablespoons Ocean Spray™ dried cranberries
1-1/2 tablespoon Clover Valley™ cornstarch
1/4 cup Clover Valley™ instant oats
2 tablespoons Clover Valley™ all-purpose flour
2 tablespoons Clover Valley™ light brown sugar
1 tablespoon Clover Valley™ cold butter
Directions
Preheat oven to 400 degrees F. In a large saucepan over medium heat, combine granulated sugar, cinnamon, and 1 cup water; bring to a boil. Stir in pears, dried apples, and cranberries.
In a small bowl, whisk cornstarch and remaining 2 tablespoons water. Pour into fruit mixture and cook 1 to 2 minutes or until thickened, stirring constantly. Spoon fruit mixture into 6 individual ramekins.
In a small bowl, combine oats, flour brown sugar, and butter. Using a fork, mix until crumbly. Sprinkle oat mixture evenly over pear mixture.
Bake 20 to 25 minutes, or until golden and heated through.