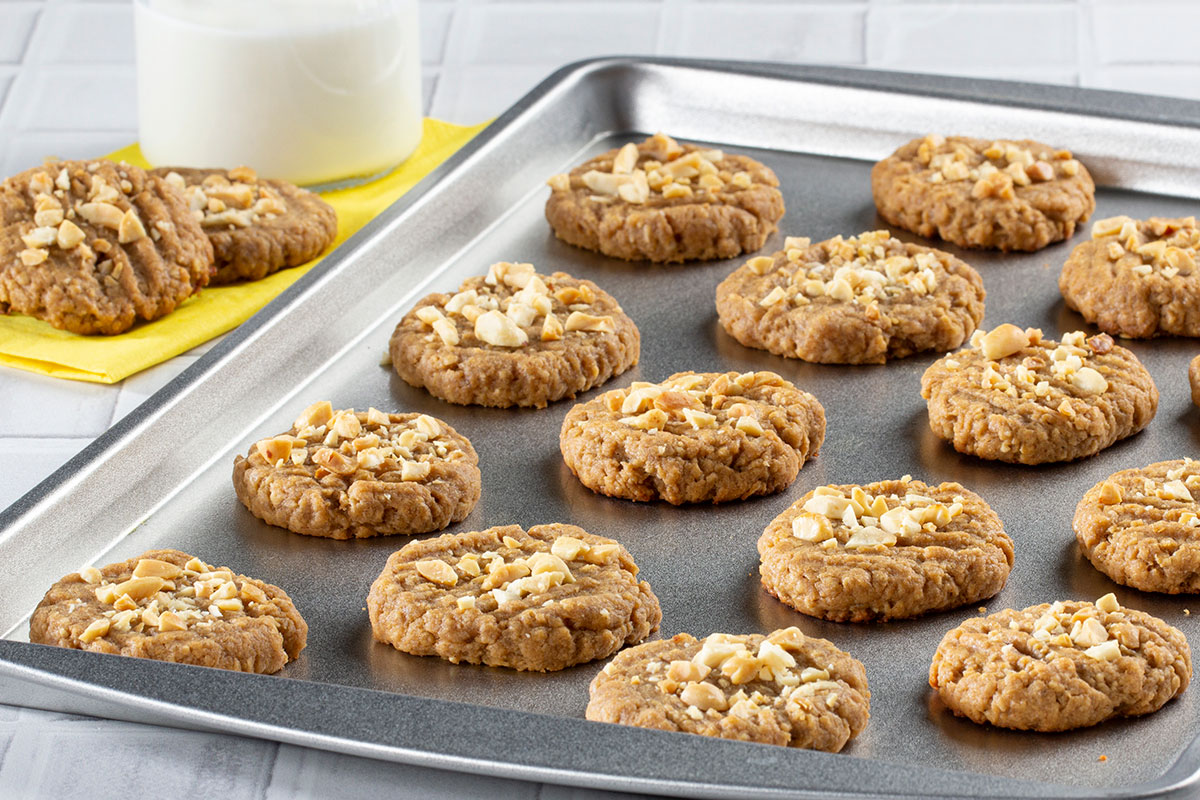 OVERVIEW:

Prep: 15 min.

28 servings
Ingredients
1 cup Clover Valley™ 1-Minute oats
3/4 cup low sodium Jif™ peanut butter
1/4 cup Domino™ sugar
1 (4-ounce) jar Gerber™ banana-flavored baby food
1 egg
1 teaspoon Clover Valley™ vanilla extract
Directions
In a food processor or blender, pulse oats until finely ground. Preheat oven to 350 degrees F.
In a large bowl, stir together all ingredients, including oats, until thoroughly combined. Shape dough into 28 balls and place 1 inch apart on 2 baking sheets. Flatten gently in a criss-cross pattern with the tines of a fork.
Bake 9 to 11 minutes or until bottom of cookies are golden. Let sit 5 minutes then remove to wire racks to cool completely. Store in an airtight container.