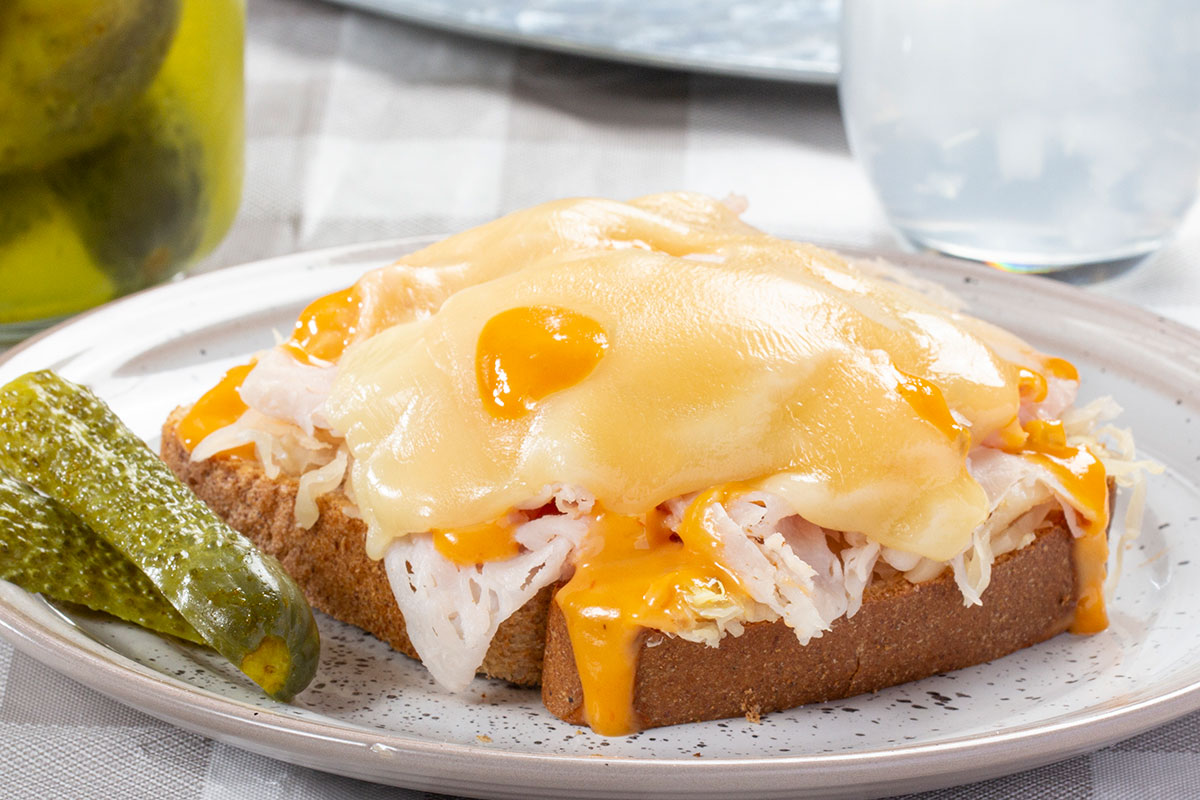 OVERVIEW:

Prep: 6 min.

5 servings
Ingredients
5 slices Sara Lee™ whole wheat bread
3/4 cup Clover Valley™ sauerkraut, rinsed and drained well
1 (9-ounce) package Eckrich deli sliced turkey
3 tablespoons Wishbone™ Thousand Island dressing
5 slices Clover Valley™ Swiss cheese
Directions
Preheat oven to 375 degrees F.
Place the bread on a baking sheet. Top each evenly with sauerkraut, turkey, dressing, and a slice of cheese.
Bake for 6 to 8 minutes or until heated through and cheese is melted.