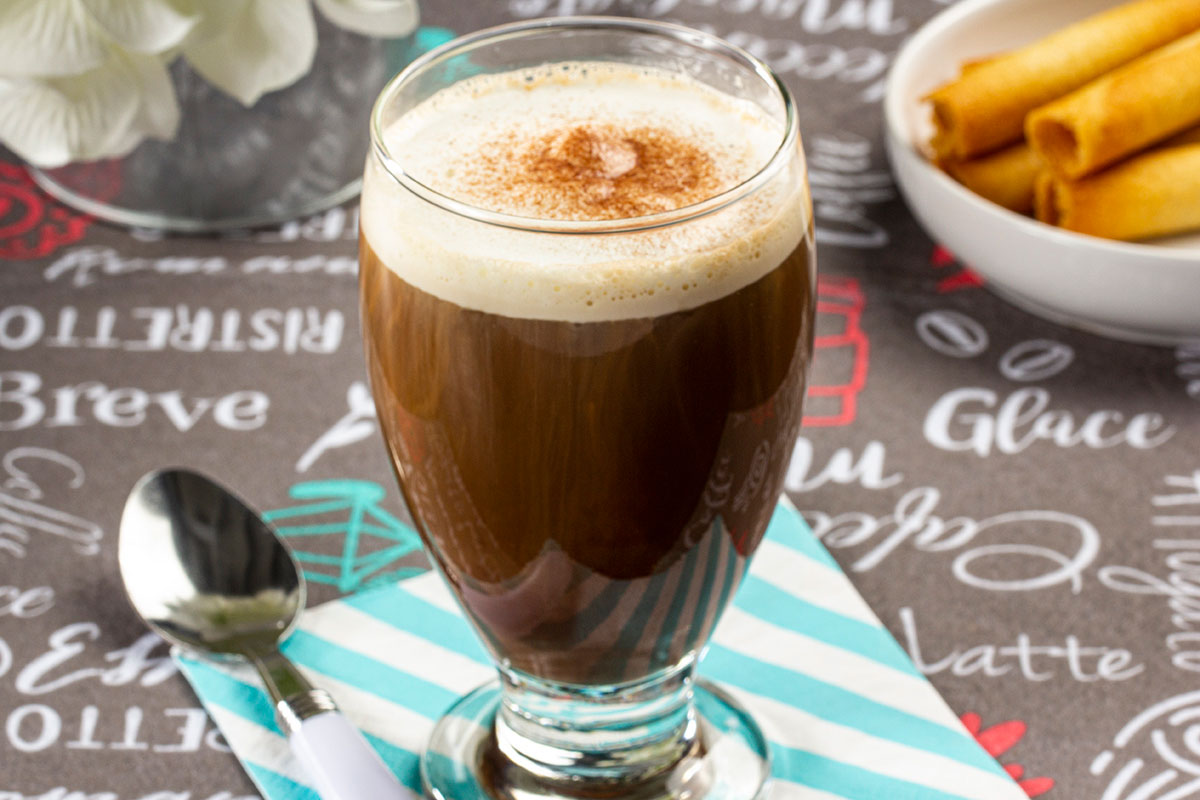 OVERVIEW:

Prep: 2 min.

2 servings
Ingredients
2 cups water
2 tablespoons Clover Valley™ instant coffee
1 (1.26-ounce) packet Carnation™ chocolate nutritional drink mix, 1/2 teaspoon reserved for garnish
1/4 cup TruMoo™ high protein vanilla low-fat milk
Directions
In a small saucepan over medium-high heat, bring water to a boil. Stir in coffee and chocolate drink mix for 1 minute or until dissolved. Pour into 2 serving mugs.
In a medium bowl, whisk vanilla milk until foamy; immediately spoon onto coffee. Sprinkle with reserved chocolate drink mix and serve immediately.