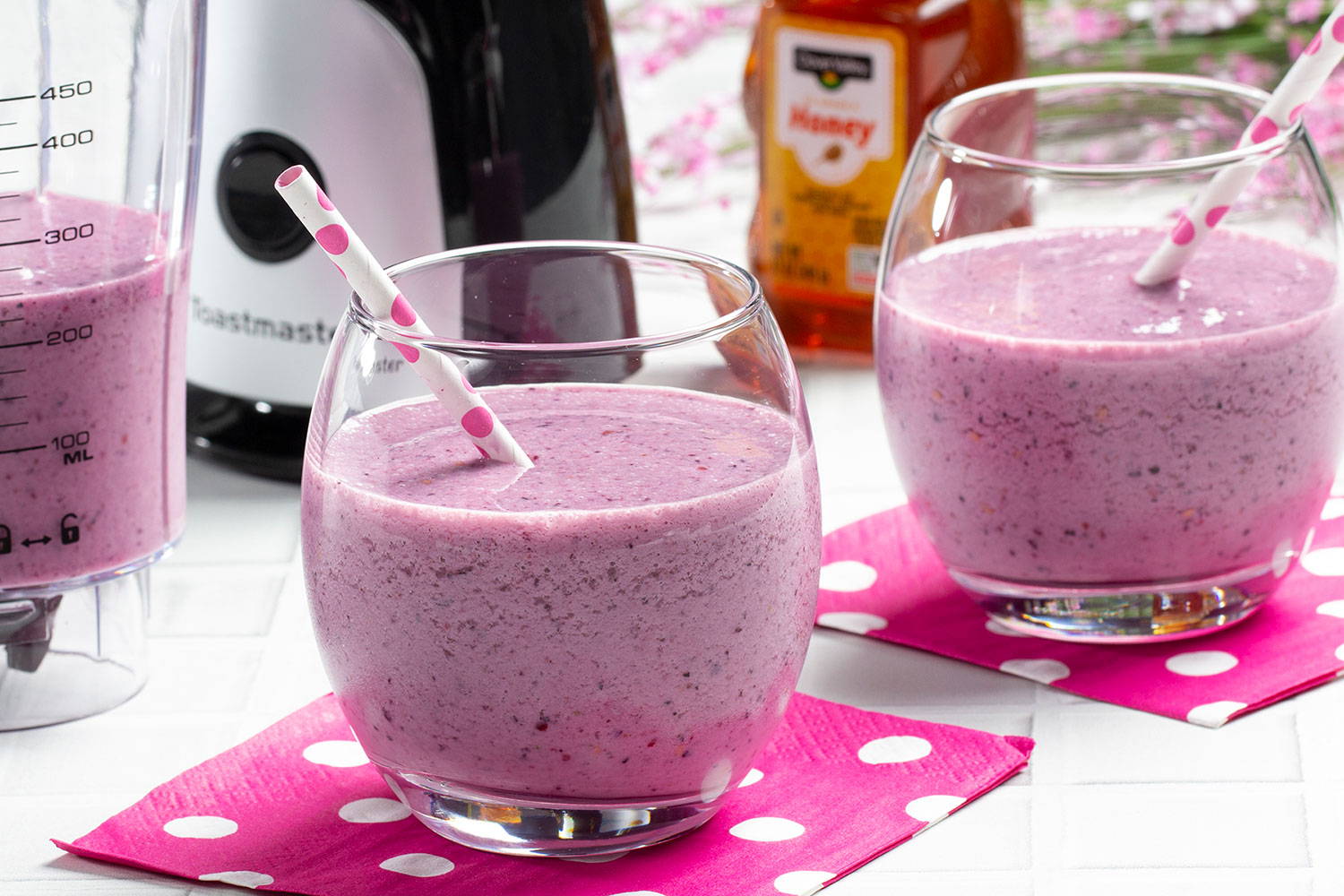 OVERVIEW:

Prep: 2 min.

2 servings
Ingredients
1 cup Clover Valley™ frozen mixed berries
1/2 cup Dannon® Oikos® Greek vanilla yogurt
1 tablespoon Clover Valley™ honey
3/4 cup Clover Valley™ 1% lowfat milk
1/2 cup ice cubes
Directions
In a blender, combine all ingredients.
Cover and blend for 1 minute or until smooth, scraping down the sides if needed. Serve immediately.