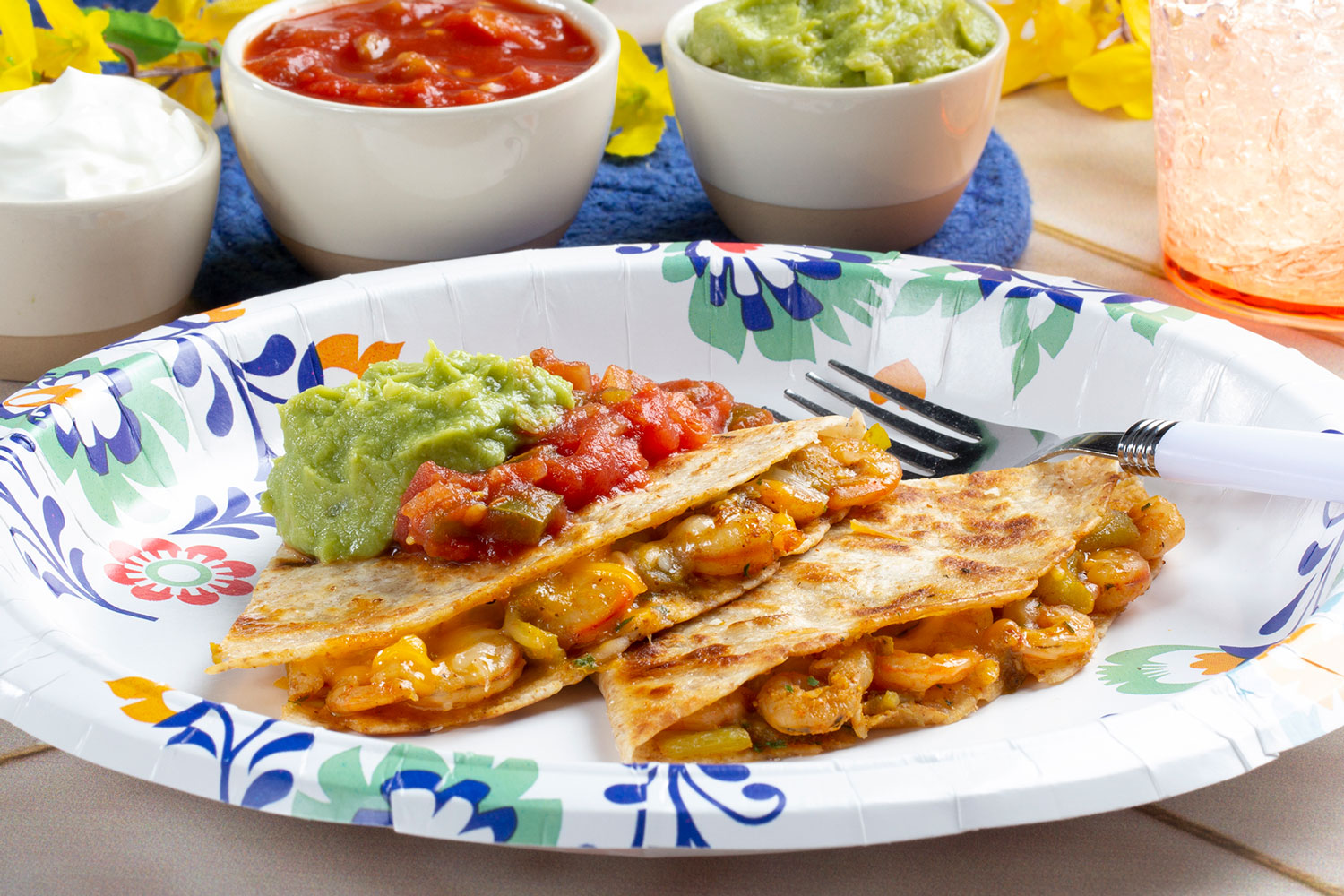 OVERVIEW:

Prep: 5 min.

4 servings
Ingredients
1 tablespoon Clover Valley™ olive oil
1/2 teaspoon Clover Valley™ chili powder
1/4 teaspoon Clover Valley™ ground cumin
1/2 teaspoon Clover Valley™ onion powder
1/4 teaspoon Clover Valley™ black pepper
1 (8-ounce) bag Sea Best® frozen cooked salad shrimp, thawed and drained well
1 (4-ounce) can mild green chiles, drained well
½ teaspoon Clover Valley™ dried parsley flakes
4 (8-inch) Mission® whole wheat tortilla chips
1/2 cup Clover Valley™ shredded Mexican-style blend cheese, divided
Directions
In a medium skillet over medium-low heat, heat oil until hot. Add chili powder, cumin, onion powder, black pepper, shrimp, and green chiles; mix well and cook for 2 minutes or until heated through. Stir in parsley.
Coat a large skillet or griddle with cooking spray and heat over medium heat. Place a tortilla in skillet and spoon one-fourth of shrimp mixture evenly over half of tortilla. Sprinkle 2 tablespoons of cheese over shrimp and using a spatula, fold the tortilla over in half.
Cook 1-1/2 to 2 minutes or until bottom of tortilla is golden brown. Flip and cook an additional 1 minute or until cheese is melted and tortilla is golden. Repeat with remaining tortillas. Slice each quesadilla in half and serve warm.