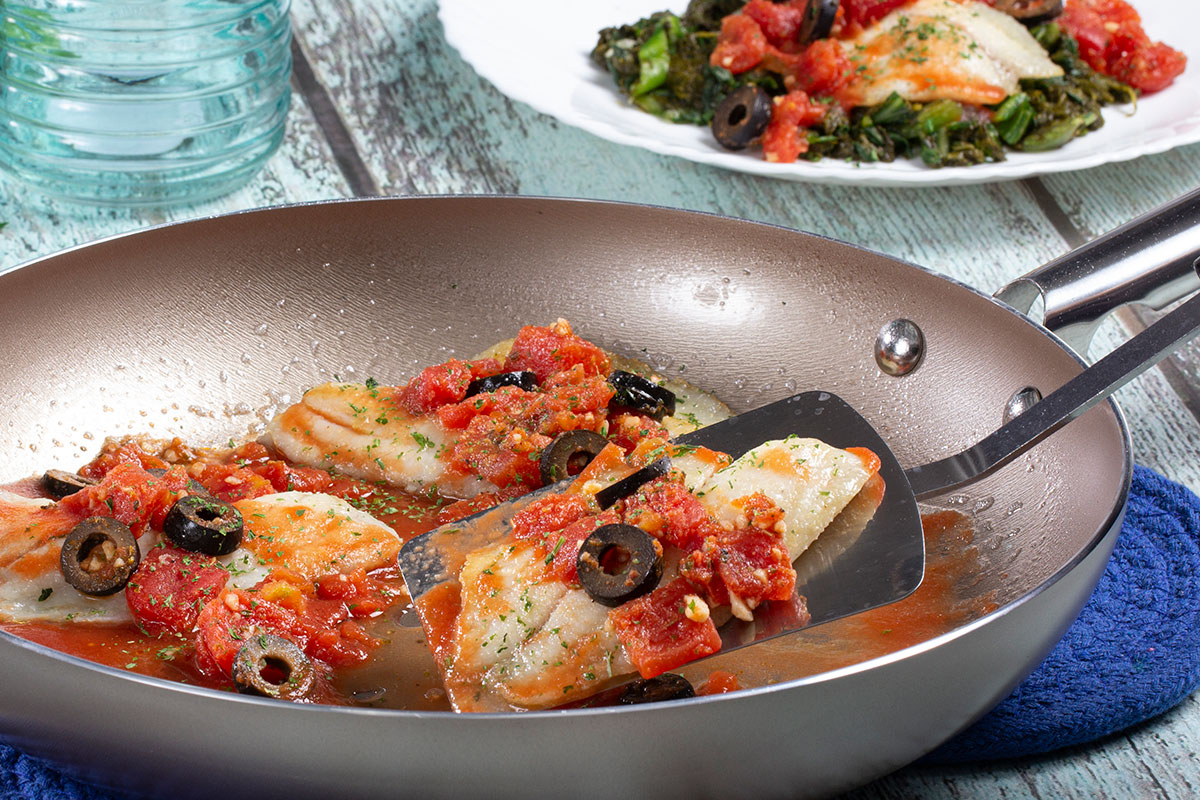 OVERVIEW:

Prep: 5 min.

4 servings
Ingredients
2 teaspoons Clover Valley™ canola oil
1 teaspoon Clover Valley™ minced garlic
1 (14.5-ounce) can Clover Valley™ diced tomatoes
1/4 cup Clover Valley™ pitted black olives, sliced
1-1/2 teaspoons Clover Valley™ dried oregano
1/4 teaspoon Clover Valley™ black pepper
4 (4-ounce) Ocean Market frozen tilapia fillets, thawed
1 teaspoon Clover Valley™ onion powder
1 tablespoons Clover Valley™ lemon juice
Directions
In a large skillet over medium heat, heat oil and garlic for 2 minutes; stirring occasionally. Add tomatoes with juice, olives, oregano, and black pepper to skillet and cook 7 to 8 minutes or until tomatoes are softened. Remove mixture to a bowl; set aside.
Sprinkle both sides of tilapia with onion powder. Coat the same skillet with cooking spray and heat over medium heat. Cook fish for 2 to 3 minutes per side or until fish flakes easily with a fork.
Add tomato mixture back into skillet over fish and heat for 1 minute or until heated through. Drizzle with lemon juice and serve immediately.