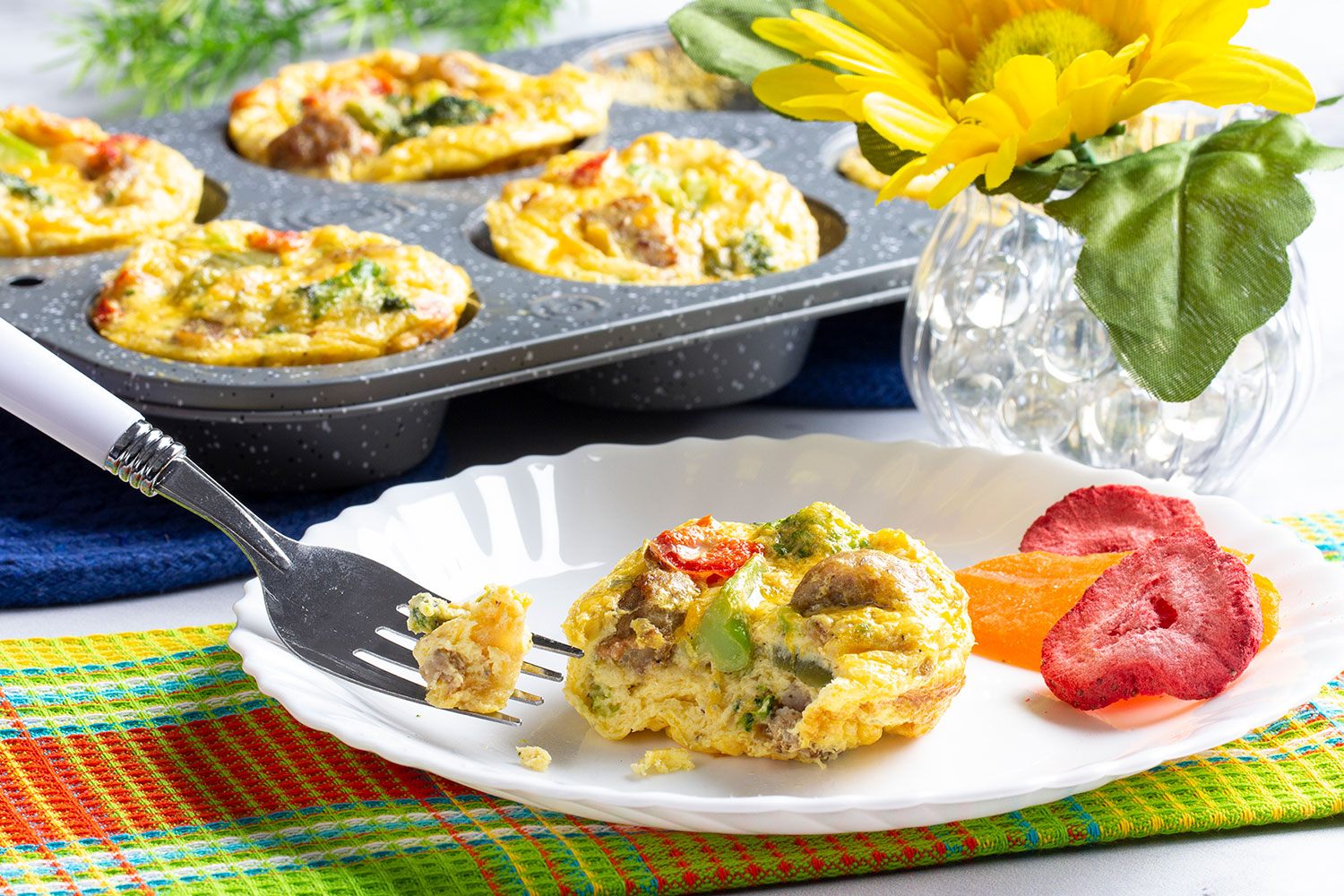 OVERVIEW:

Prep: 10 min.

6 servings
Ingredients
2 teaspoons Clover Valley™ canola oil
1 cup frozen peppers & onions, thawed, chopped, and paper towel-dried
1 cup Birds Eye® frozen broccoli, thawed and chopped
1/2 teaspoon Clover Valley™ minced garlic
2 breakfast sausage links, thawed
1 cup Crystal Farms All Whites ® liquid egg
1/4 cup Clover Valley™ 1% lowfat milk
1/4 cup Clover Valley™ shredded Mexican cheese blend
1/4 teaspoon Clover Valley™ black pepper
Directions
Preheat oven to 375 degrees F. Coat a 6-cup muffin tin with cooking spray.
In a large skillet, heat oil over medium-high heat until hot. Sauté pepper-onion mixture, broccoli, garlic, and sausage for 3 to 4 minutes or until heated through.
In a medium bowl, combine liquid egg, milk, cheese, black pepper, and sausage-vegetable mixture; mix well. Spoon evenly into muffin cups.
Bake 18 to 20 minutes or until set in center. Remove from oven and run a knife around the edges to loosen them, remove from pan, and serve warm.