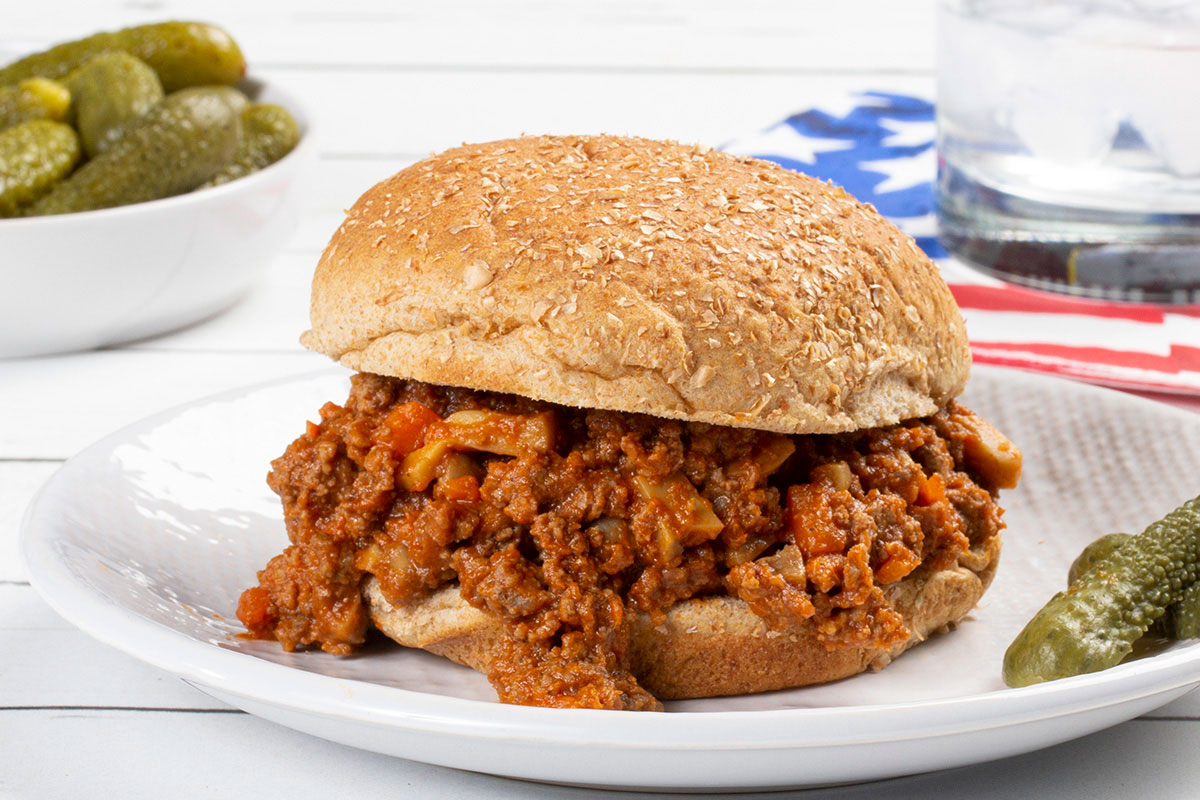 OVERVIEW:

Prep: 8 min.

5 servings
Ingredients
1 pound frozen ground beef (80/20 blend), thawed
1 (6.5-ounce) can Clover Valley™ sliced mushrooms, drained and chopped
1/2 cup Stokely's™ sliced carrots, drained and chopped
1 (15-ounce) can Clover Valley™ tomato sauce
2 tablespoons French's™ Worcestershire sauce
1 teaspoon Clover Valley™ onion powder
1/2 teaspoon Clover Valley™ garlic powder
1/4 teaspoon Clover Valley™ black pepper
5 Nature's Own™ 100% whole wheat hamburger buns
Directions
In a large skillet over medium heat, brown ground beef 5 minutes or until no pink remains; drain off excess liquid. Add remaining ingredients except rolls; mix well.
Reduce heat to low and simmer 6 to 8 minutes or until heated through, stirring occasionally.
Spoon beef mixture evenly over the bottom of the roll, place top on and enjoy.