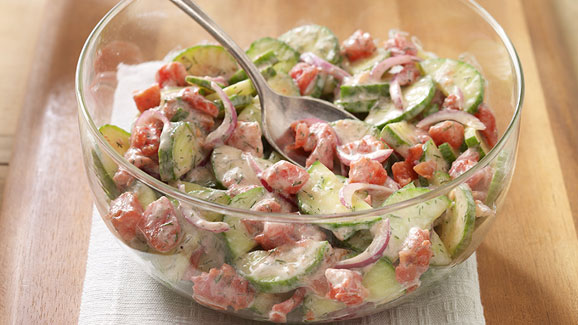 OVERVIEW:

Prep: 15 min.
Ingredients
1/2 cup plain low-fat yogurt
1/4 cup light Italian dressing
2 tsp. dried dill weed
2 large cucumbers, halved lengthwise, sliced (2 large = 3 cups)
1 (14.5 oz.) can Hunt's® Diced Tomatoes, drained
1/4 cup thinly sliced red onion
1/8 tsp. salt
Directions
Stir together yogurt, dressing and dill in large bowl.
Add all remaining ingredients.
Stir gently to combine.