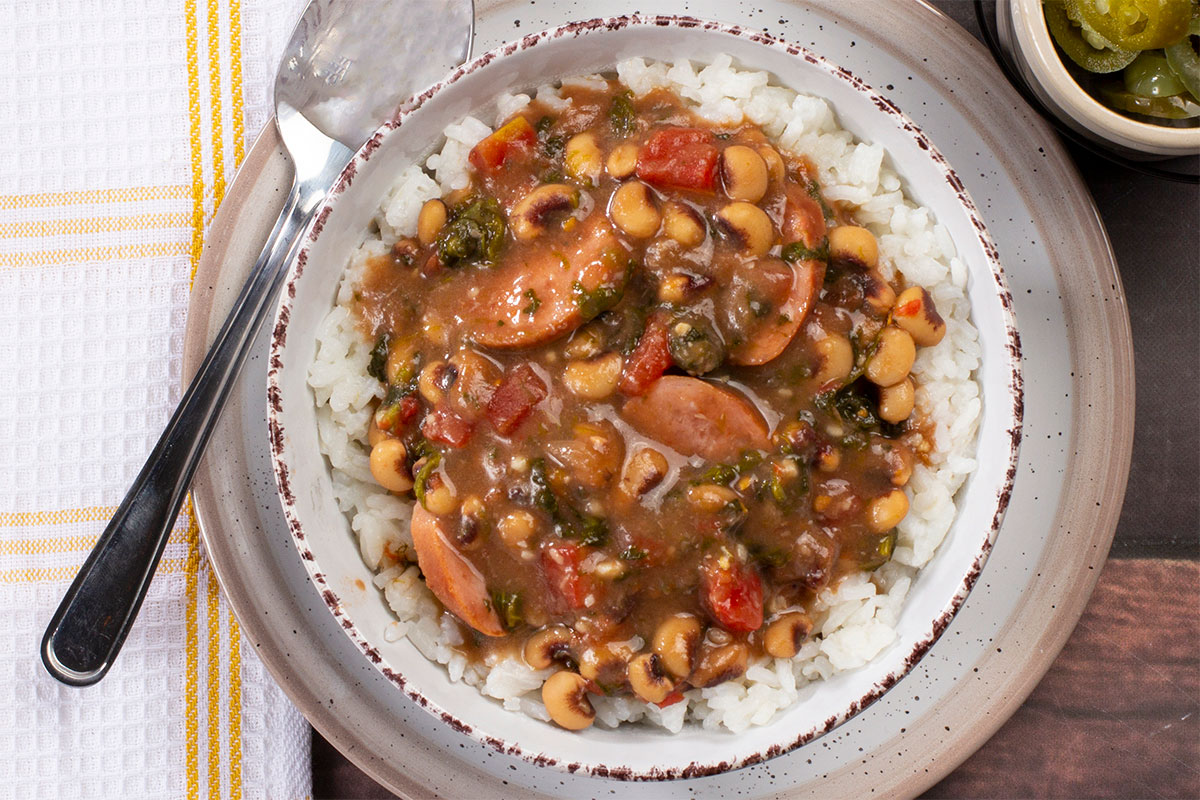 OVERVIEW:

Prep: 6 min.

6 servings
Ingredients
3 (15-ounce) cans Margaret Holmes™ black-eyed peas, undrained
1 (10-ounce) can Clover Valley™ diced tomatoes with green chiles
1 cup Clover Valley™ reduced-sodium, fat-free chicken broth
1/2 of a (14-ounce) package Eckrich smoked sausage, sliced thin
2 teaspoons Clover Valley™ minced garlic
1/4 teaspoon Clover Valley™ Cajun seasoning
1/2 cup Allen's Popeye canned spinach, drained
Directions
In a soup pot over medium-high heat, combine black-eyed peas, diced tomatoes, chicken broth, sausage, garlic, and Cajun seasoning. Bring to a boil, reduce heat to low, and simmer 25 minutes.
Stir in spinach and cook for 5 more minutes.