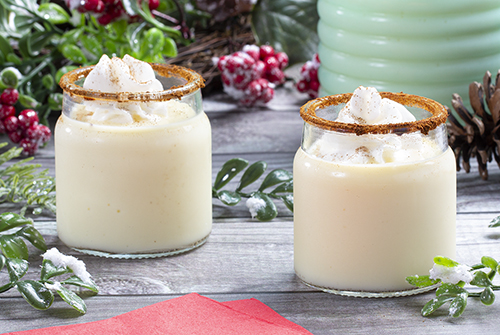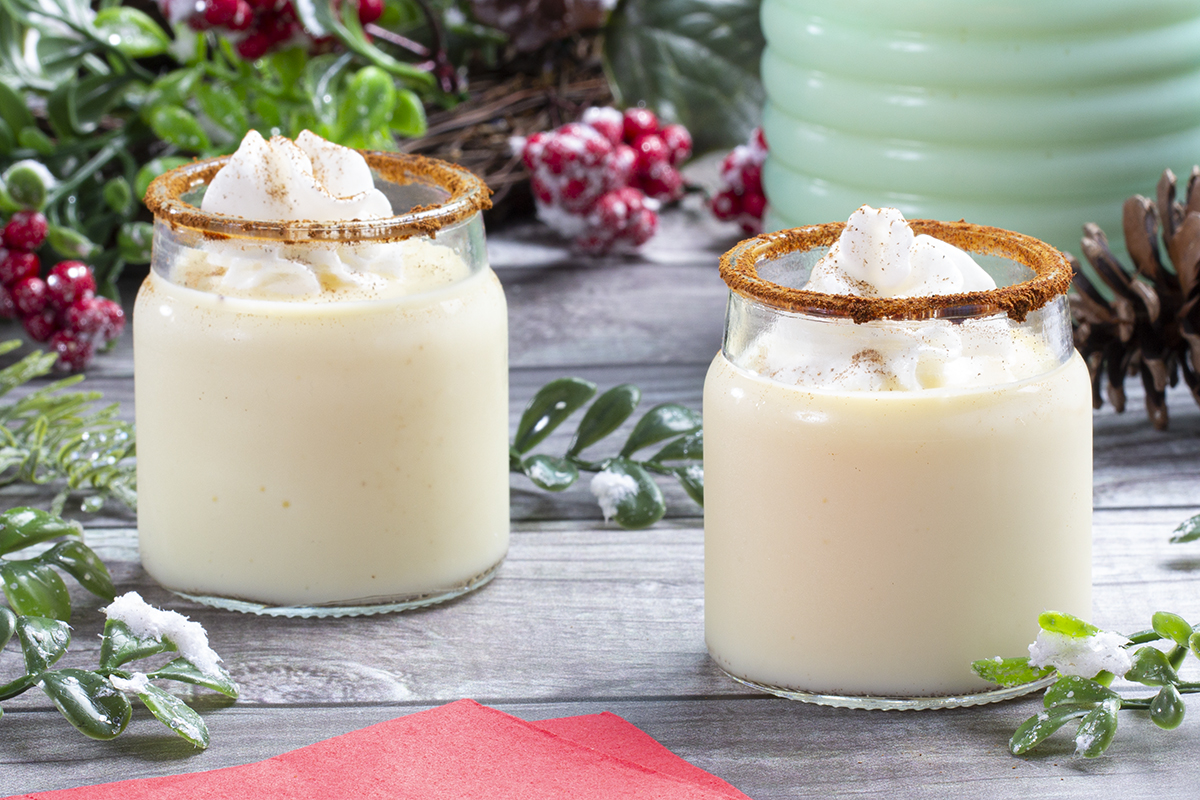 OVERVIEW:

Prep: 5 min. | Cook: 2 min.

6 Servings
Ingredients
3 cups Meadow Gold™ 1% low-fat milk, divided
2 Clover Valley™ eggs
1/3 cup Domino Sugar
1-1/2 teaspoons Clover Valley™ cornstarch
2 teaspoons Clover Valley™ vanilla extract
Clover Valley™ ground cinnamon for sprinkling
Directions
In a medium saucepan over medium heat, heat 2-1/2 cups milk until hot.
Meanwhile, in a medium bowl, whisk eggs, sugar, and cornstarch until smooth. Remove 1 cup of hot milk and whisk slowly into egg mixture. Pour this back into pan and cook for 8 to 10 minutes or until eggnog begins to thicken, stirring constantly.
Remove from heat, stir in remaining 1/2 cup milk and the vanilla. Pour into a glass container, let cool 20 minutes, and then refrigerate until chilled. When ready to serve, garnish with a sprinkle of cinnamon or to get fancy, wet the rims of your glasses and then dip them in some ground cinnamon as we did here.