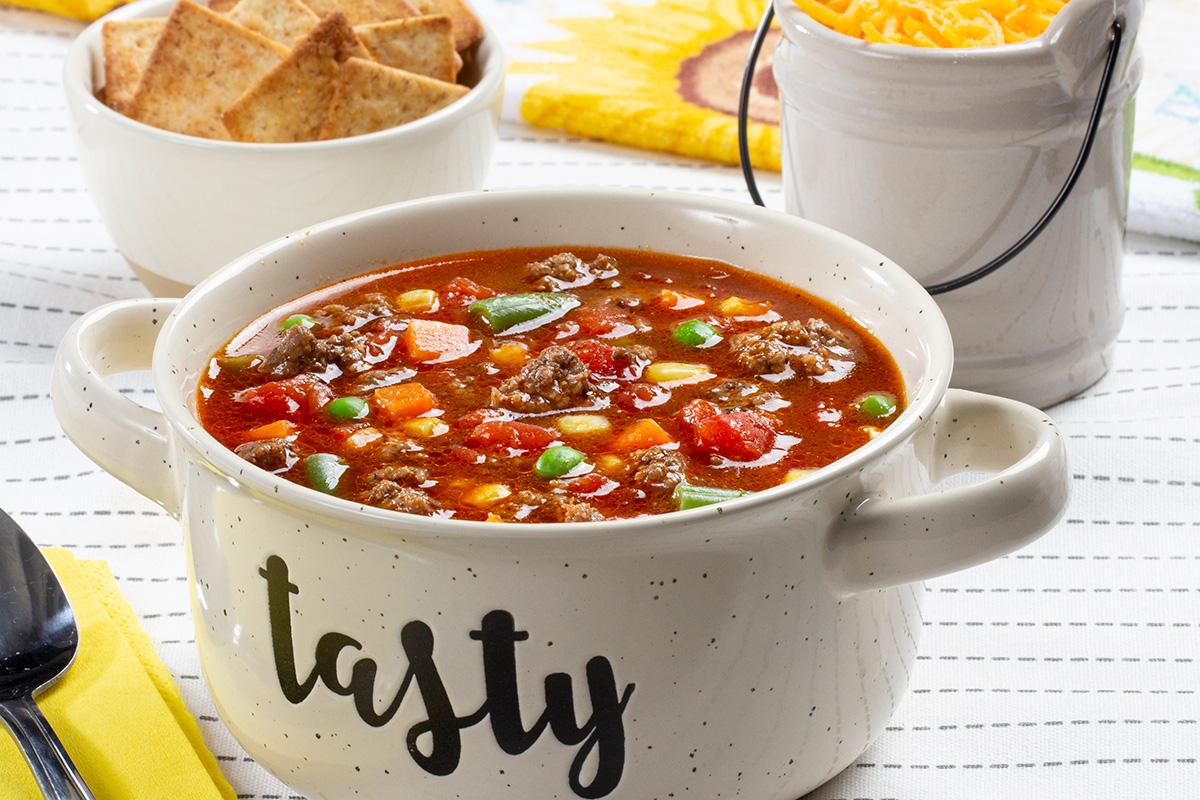 OVERVIEW:

Prep: 5 min. | Cook: 25 min.

5 Servings
Ingredients
1 (16-ounce) tube American Foods™ frozen ground beef (80/20 blend), thawed
3 cups Clover Valley™ beef broth
1 cup water
1 cup Clover Valley™ petite diced tomatoes, undrained
1 (10-ounce) package Birdseye mixed vegetables
2 tablespoons Clover Valley™ tomato paste
2 teaspoons Clover Valley™ yellow mustard
1 teaspoon Clover Valley™ onion powder
1 teaspoon Clover Valley™ garlic powder
1/2 teaspoon Clover Valley™ black pepper
Directions
In a soup pot over medium-high heat, cook ground beef 6 to 8 minutes or until browned; drain off liquid.
Add remaining ingredients to ground beef. Bring to a boil, reduce heat to medium-low, and cook 20 minutes or until vegetables are tender.