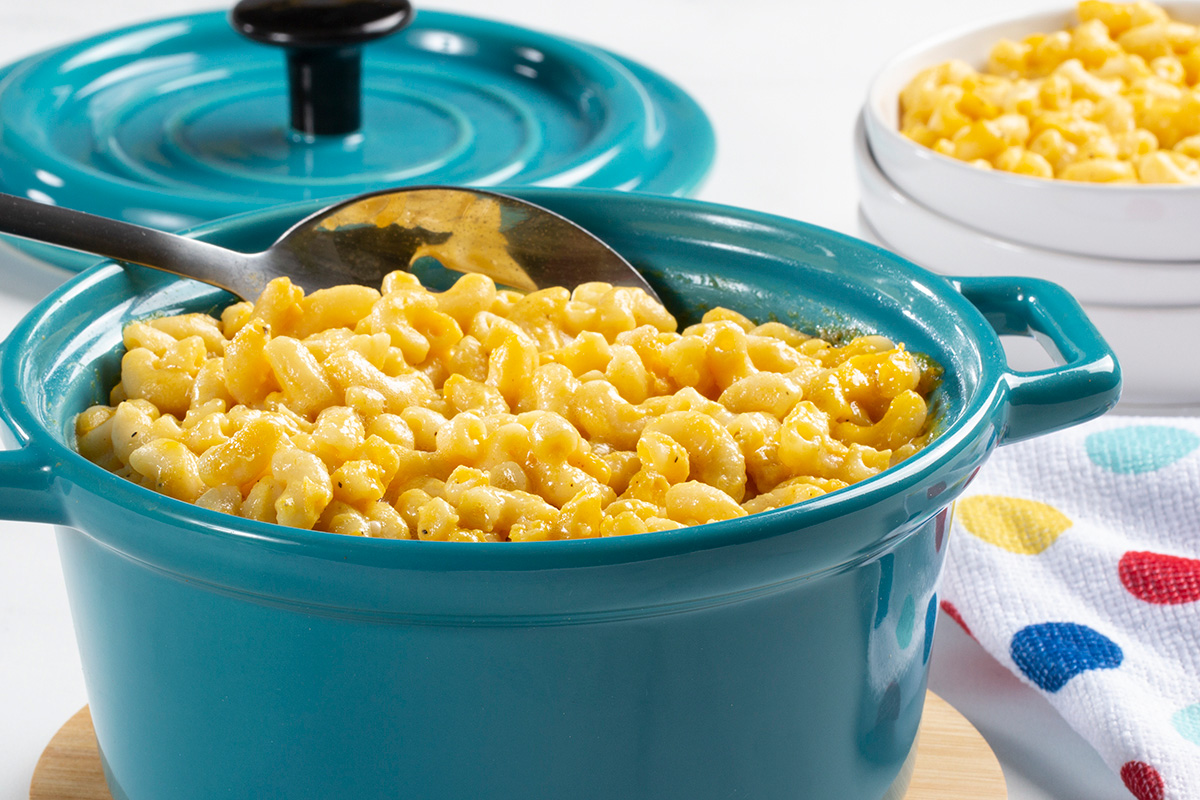 OVERVIEW:

Prep: 5 min. | Cook: 40 min.

9 servings
Ingredients
8 ounces Clover Valley™ elbow macaroni
2 tablespoons Blue Bonnet™ trans-fat free margarine
1 tablespoon Clover Valley™ all-purpose flour
1-1/2 cups Meadow Gold™ 1% lowfat milk
2 cups Clover Valley™ shredded cheddar cheese
1/2 teaspoon Clover Valley™ onion powder
1/4 teaspoon Clover Valley™ salt
1/4 teaspoon Clover Valley™ black pepper
2 (4-ounce) containers Gerber™ butternut squash baby food
Directions
Preheat the oven to 375 degrees F. Coat a 1-1/2 quart casserole dish with cooking spray. Cook macaroni according to package directions; drain.
Meanwhile, in a large saucepan over medium heat, melt margarine, whisk in flour, and cook 1 minute. Add milk, cook 6 to 8 minutes or until smooth and slightly thickened, whisking occasionally. Stir in cheddar cheese, onion powder, salt, and pepper, and cook until cheese is melted. Stir in squash and macaroni; mix well. Pour mixture into casserole dish.
Bake 25 to 30 minutes or until heated through and golden.