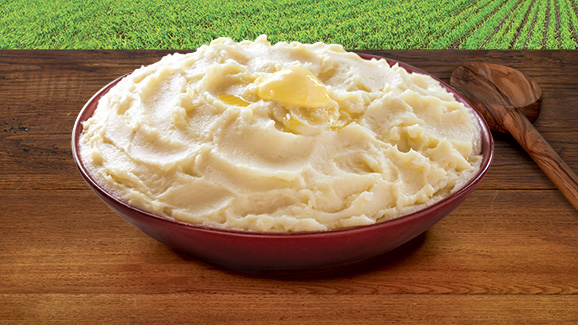 OVERVIEW:

Prep: 10 min. | Cook: 25 min.
Ingredients
2 medium Yukon gold potatoes, peeled and cubed
3 cups cauliflower florets
2 cloves garlic
1/3 cup 2% milk
3 Tbsp. Country Crock® Spread
1/8 tsp. Clover Valley® salt
1/8 tsp. Clover Valley® ground black pepper
2 Tbsp. finely chopped flat-leaf parsley
Directions
Cover potatoes, cauliflower and garlic with water in 3-quart saucepan.
Bring to a boil over high heat.
Reduce heat to low and simmer uncovered until vegetables are very tender, about 15 minutes; drain.
Return vegetables to saucepan; mash.
Stir in remaining ingredients.