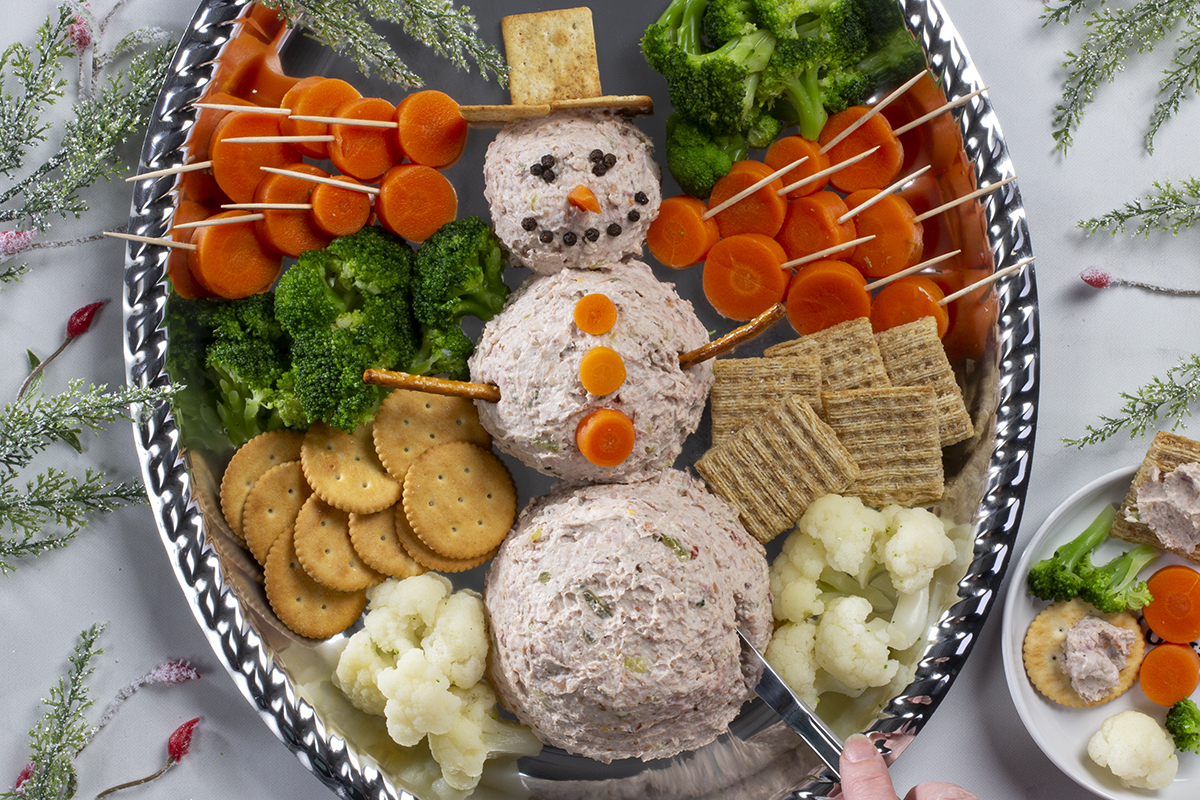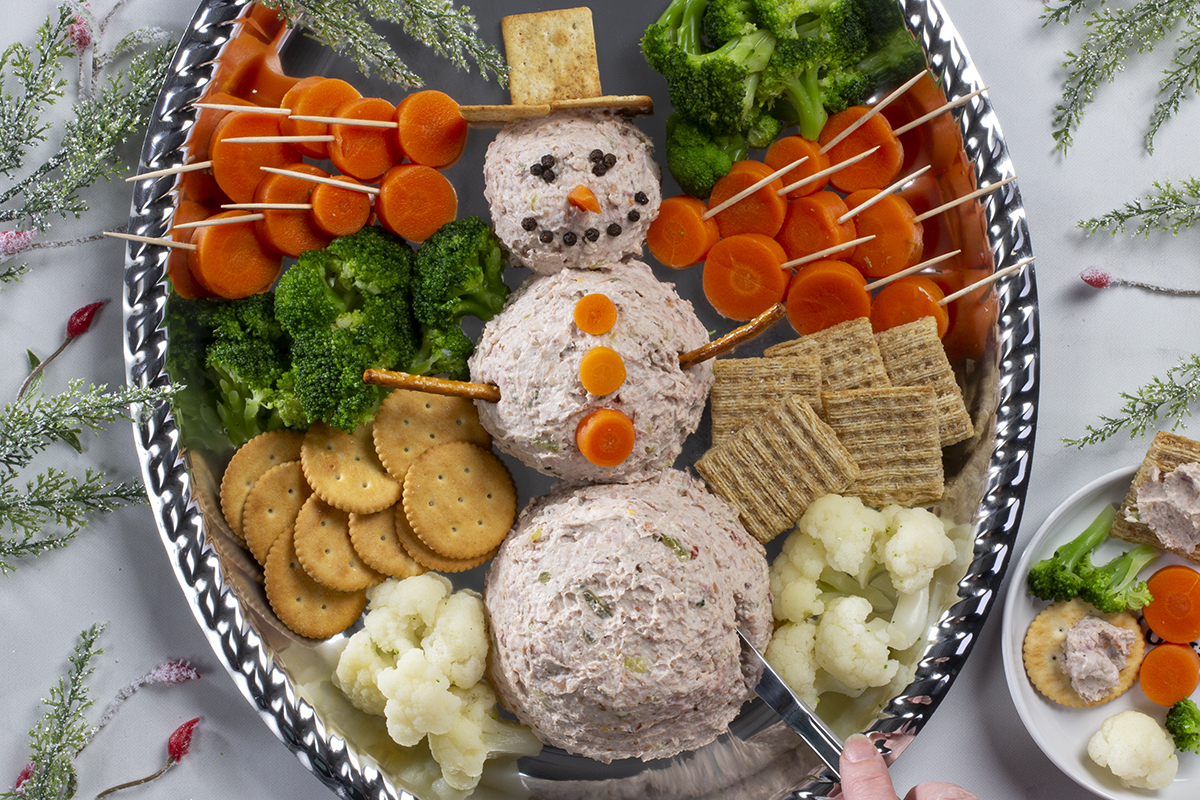 OVERVIEW:

Prep: 8 min. | Cook: 22 min.

24 Servings
Ingredients
1 (15.5-ounce) can Clover Valley™ pinto beans, rinsed and drained
1 (8-ounce) package Clover Valley™ cream cheese, softened
1/4 cup Clover Valley™ mayonnaise
10 slices Eckrich™ deli-style Black Forest ham
1/2 cup Clover Valley™ Walnuts
1 teaspoon Clover Valley™ dried parsley flakes
1 teaspoon Clover Valley™ onion powder
1/4 teaspoon Clover Valley™ crushed red pepper
2 tablespoons Clover Valley™ sweet relish
Directions
In a food processor, combine beans, cream cheese, and mayonnaise; pulse until smooth. Add remaining ingredients except relish and pulse until thoroughly combined. Place mixture in a bowl and stir in relish.
Divide the mixture into three balls; one large, one medium, and one small. On a serving platter, arrange the balls in a line to form a snowman lying down. Chill at least 2 hours or until ready to serve.