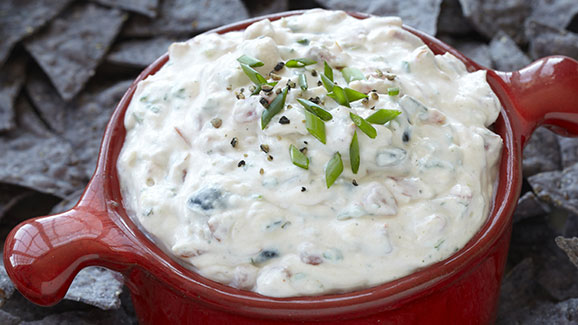 OVERVIEW:

Prep: 8 min. | Cook: 60 min.
Ingredients
1/2 cup thick and chunky salsa, medium
1/4 cup sliced green onions
1 (2-1/2 oz.) can sliced black olives, drained, rinsed and coarsely chopped
1 (8 oz.) pkg. cream cheese, softened
1 (1 oz.) packet Hidden Valley® Original Ranch® Salad Dressing & Seasoning Mix
1/3 cup milk
Tortilla chips and/or sliced vegetables for serving
Directions
Blend the cream cheese, milk and dressing mix in a food processor or with an electric mixer until smooth.
Stir in the salsa, olives and onions, blending well.
Chill at least one hour.
Serve with tortilla chips or vegetables for dipping.