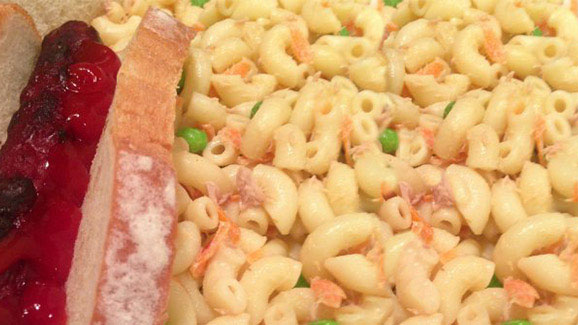 OVERVIEW:

Prep: 20 min.
Ingredients
1 box macaroni
1-1/2 cups Clover Valley® Ranch Dressing
1 cup shredded carrots
1 cup peas
Clover Valley® Salt and Pepper to taste
2 cans tuna fish or 2 cans Clover Valley® Chunk White Chicken
Directions
Cook pasta according to box.
Run cold water over the pasta to cool it down.
Add in the carrots, peas, salt, pepper and ranch and mix well.
Put in the fridge for 2-3 hours to chill. Then enjoy it at your picnic!