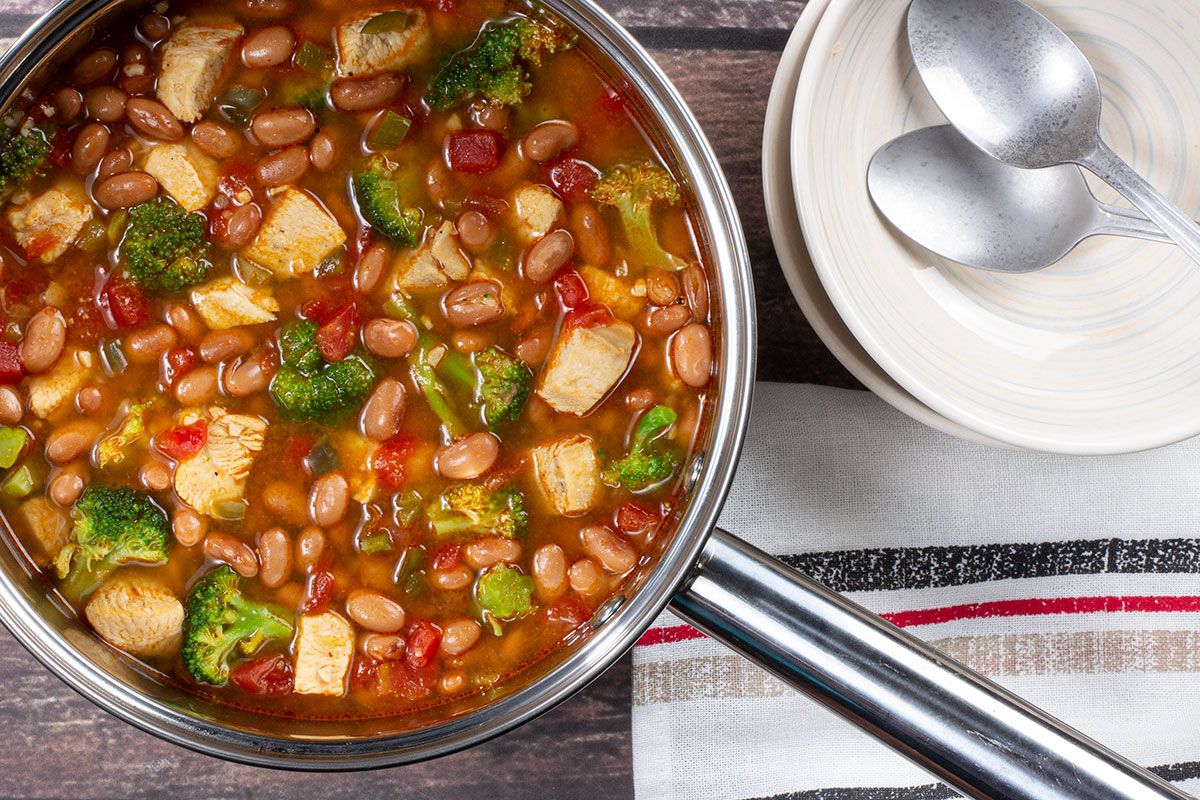 OVERVIEW:

Prep: 10 min.

6 servings
Ingredients
1 tablespoon Clover Valley™ canola oil
1 pound Tyson™ frozen boneless, skinless chicken breasts, thawed
1 teaspoon Clover Valley™ minced garlic
1/4 teaspoon Clover Valley™ black pepper
2 (15.5-ounce) cans Clover Valley™ pinto beans (1 can rinsed & drained, the other can undrained)
1 cup Clover Valley™ diced tomatoes, drained
3 cups Clover Valley™ fat-free, reduced sodium chicken broth
2 tablespoons La Preferida™ chopped green chiles, drained
1-1/2 cups Birdseye frozen broccoli florets, cut into bite-sized pieces
2 teaspoons Clover Valley™ dried minced onion
1-1/2 teaspoons Clover Valley™ chili powder
1 teaspoon Clover Valley™ ground cumin
Directions
Cut chicken into 1/2-inch cubes. In a soup pot, heat oil over medium heat. Add chicken, garlic, and black pepper; sauté 5 to 6 minutes or until chicken is no longer pink.
Add remaining ingredients and bring to a boil. Reduce heat to low and simmer 30 minutes, or until chili thickens slightly, stirring occasionally.