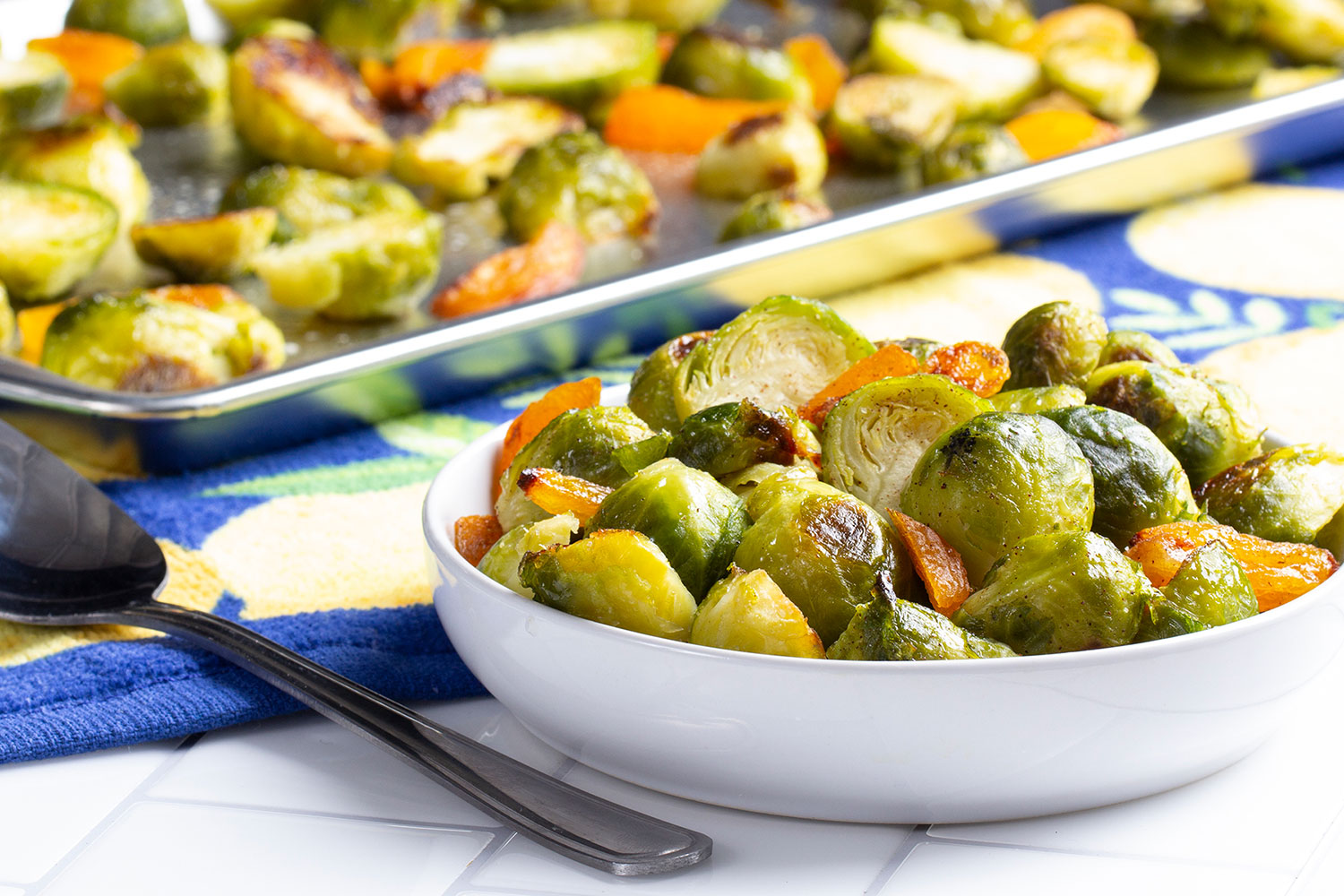 OVERVIEW:

Prep: 10 min.

6 servings
Ingredients
2 (10.8- ounce) Birdseye™ frozen Brussel sprouts, thawed
1 tablespoon Clover Valley™ canola oil
1/4 teaspoon Clover Valley™ ground cinnamon
1/2 teaspoon Clover Valley™ salt
2 teaspoons Clover Valley™ lemon juice
1/2 cup Good & Smart™ dried apricots, cut into quarters
Directions
Preheat oven to 425 degrees F. Cut Brussels sprouts in half and pat dry with a paper towel; set aside.
In a large bowl, combine oil, cinnamon, and salt; mix well. Stir in lemon juice, apricots, and Brussels sprouts, and toss until evenly coated. Place in a single layer on a rimmed baking sheet.
Bake 20 to 25 minutes or until tender and the edges begin to brown, gently turning the Brussel sprouts halfway through cooking so they cook evenly.