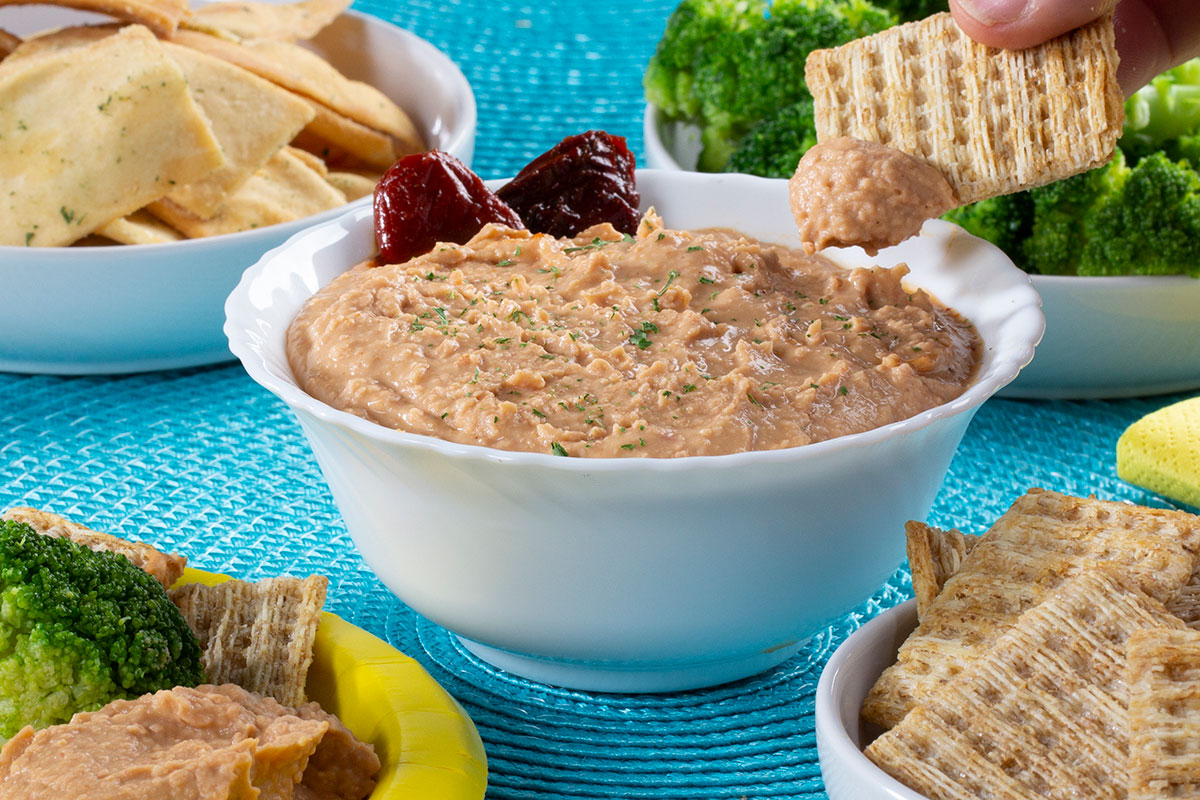 OVERVIEW:

Prep: 6 min.

10 servings
Ingredients
2 (15.5-ounce) cans Clover Valley™ pinto beans, rinsed and drained
1-1/2 teaspoons Clover Valley™ minced garlic
1 San Marcos™ chipotle pepper (not 1 can) with 1 tablespoon adobo sauce
1/4 cup Clover Valley™ olive oil
2 tablespoons Clover Valley™ lemon juice
2 tablespoons water
1/4 teaspoon Clover Valley™ salt (optional)
Directions
In a food processor, combine all ingredients including salt, if desired; process until smooth, scraping down sides as necessary. If you don't have a food processor, you can put all ingredients in a bowl and mash them well with a potato masher until smooth and well combined.
Serve immediately or cover and chill until ready to serve.