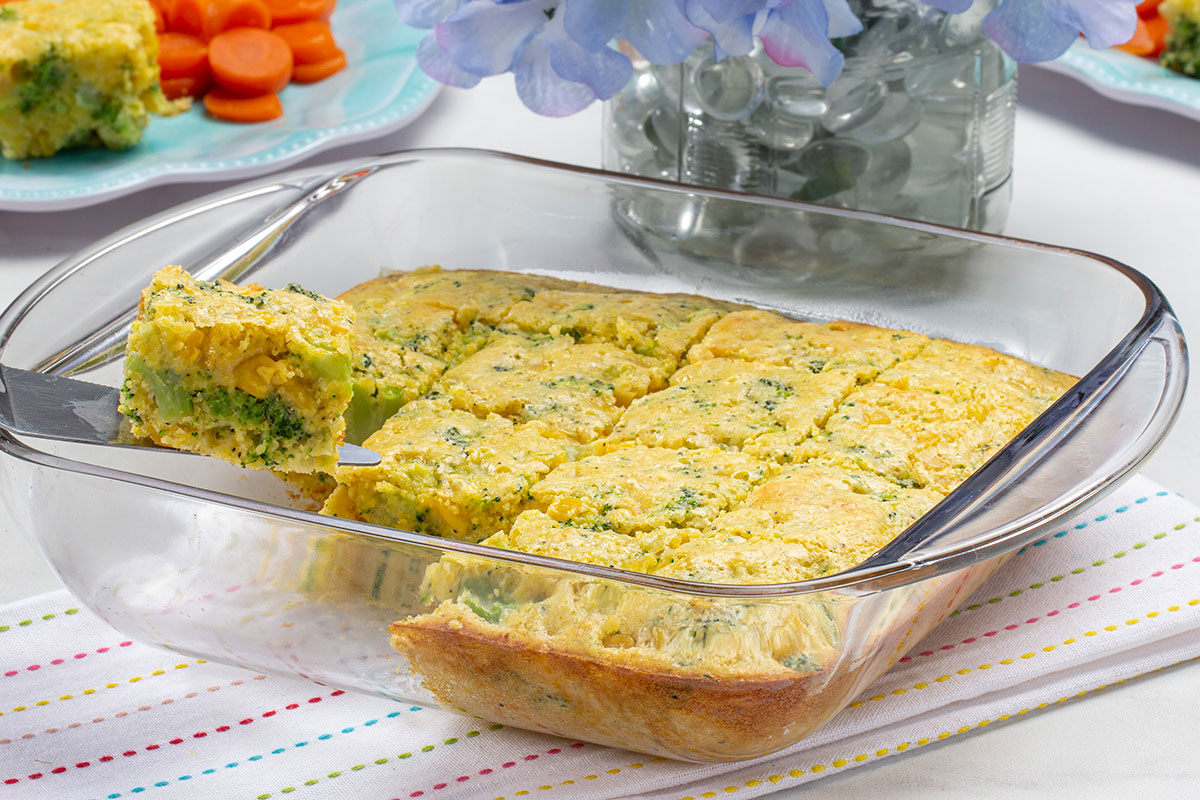 OVERVIEW:

Prep: 5 min.

16 servings
Ingredients
1/2 cup Meadow Gold™ 1% low-fat milk
2 Clover Valley™ eggs
1/4 teaspoon Clover Valley™ black pepper
1 (8.5-ounce) package Jiffy™ corn muffin mix
1 (10-ounce) package Birdseye™ frozen broccoli, thawed, drained, and coarsely chopped
1 cup Clover Valley™ canned no-salt-added corn, drained
Directions
Preheat oven to 375 degrees F. Coat an 8-inch-square baking dish with cooking spray.
In a large bowl, whisk milk, eggs, pepper, and corn muffin mix until thoroughly combined. Stir in broccoli and corn; mix well. Pour mixture into baking dish.
Bake 20 to 25 minutes or until a knife inserted in center comes out clean. Cut into 16 squares and serve.