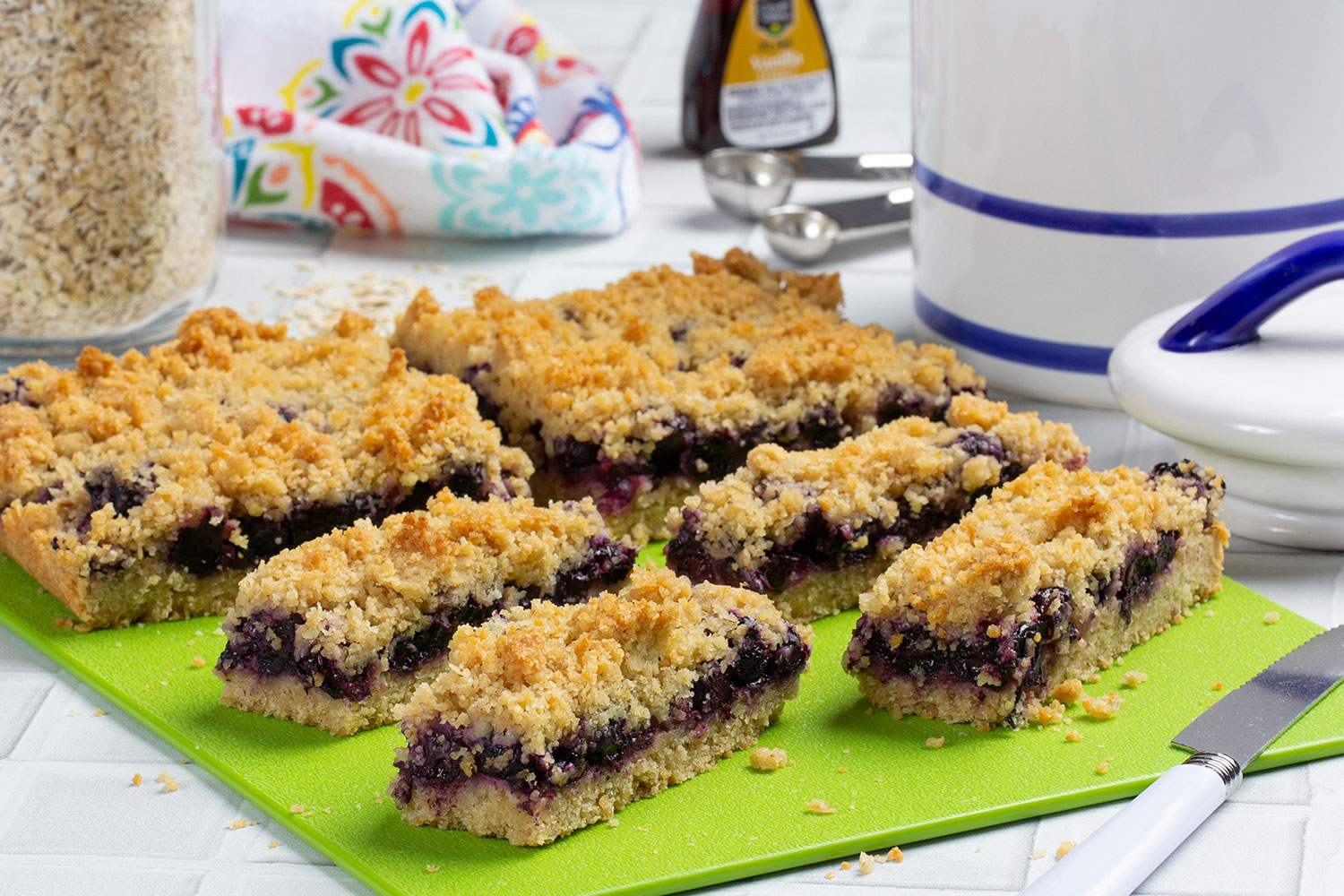 OVERVIEW:

Prep: 10 min.

12 servings
Ingredients
1-1/4 cups Clover Valley™ quick cooking oats
3/4 cup plus 1 tablespoon Clover Valley™ all-purpose flour, divided
1/3 cup Clover Valley™ light brown sugar
1/4 teaspoon Clover Valley™ salt
1/4 cup Clover Valley™ canola oil
3 tablespoons Clover Valley™ orange juice, divided
1 teaspoon Clover Valley™ vanilla extract
1 tablespoon of Clover Valley™ granulated sugar
1-1/2 cups Clover Valley™ frozen blueberries
Directions
Preheat oven to 375 degrees F. Coat an 8-inch-square baking dish with cooking spray.
In a food processor, combine oats, 3/4 cup flour, brown sugar, salt, oil, 2 tablespoons orange juice, and vanilla. Pulse until combined and crumbly.
Remove 3/4 cup mixture and set aside for topping. Press remaining mixture into bottom of prepared baking dish.
In a medium bowl, combine granulated sugar, remaining 1 tablespoon flour, blueberries, and remaining 1 tablespoon orange juice; mix well. Spoon mixture over crust, then sprinkle reserved crumb mixture over blueberries.
Bake 30 to 35 minutes or until golden brown and bubbly around edges. Let cool, then cut into 12 bars.