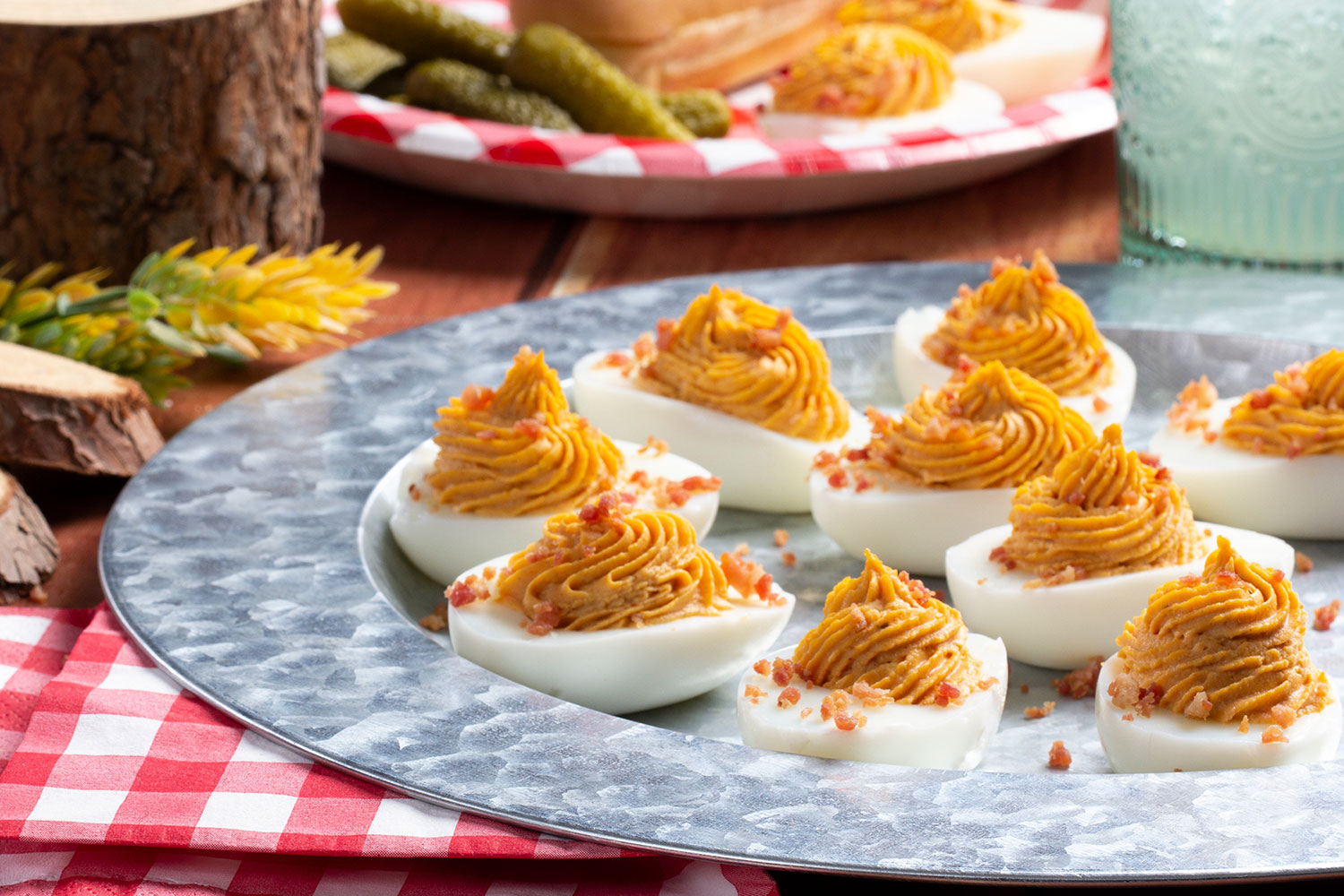 OVERVIEW:

Prep: 35 min.

12 servings
Ingredients
6 Clover Valley™ eggs
3 tablespoons Bulls Eye® barbecue sauce
1 tablespoon Clover Valley™ mayonnaise
1 tablespoon Clover Valley™ real bacon bits
Directions
Place eggs in a large saucepan and add just enough water to cover them. Bring to a boil over medium-high heat; remove pan from heat, cover, and let sit 18 minutes. Drain off water and run cold water over eggs Add some ice cubes and allow to cool 10 minutes.
Peel eggs, slice in half lengthwise, and remove egg yolks to a small bowl. Place egg whites on a serving platter.
Add barbecue sauce and mayonnaise to the egg yolks; mix well. Using a piping bag or spoon, fill egg white halves with egg mixture. Sprinkle with bacon bits, cover lightly with plastic wrap, and refrigerate until ready to serve.