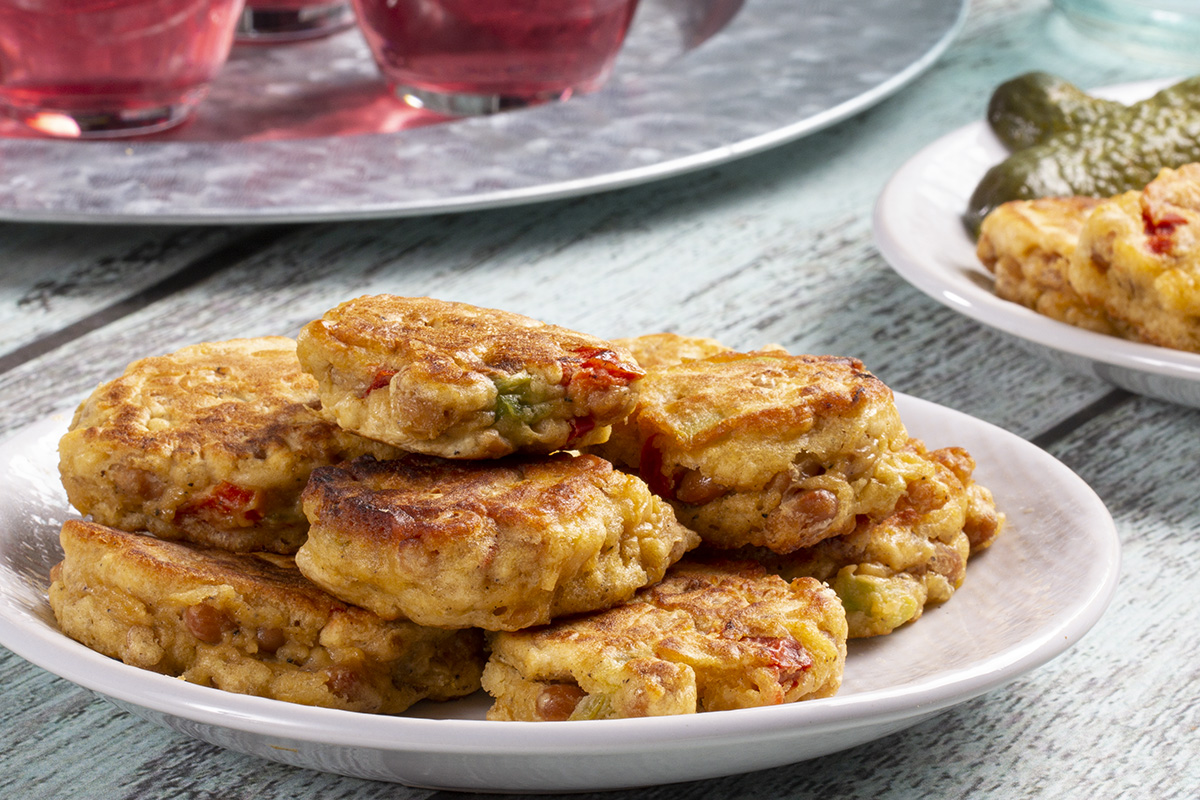 OVERVIEW:

Prep: 8 min.

36 servings
Ingredients
1-1/2 cups Clover Valley™ all-purpose flour
2 teaspoons Clover Valley™ baking powder
1 teaspoon Clover Valley™ garlic powder
1/2 teaspoon Clover Valley™ salt
1/2 teaspoon Clover Valley™ black pepper
4 Clover Valley™ eggs, lightly beaten
1 (28-ounce) can Clover Valley™ baked beans, drained (see Serving Suggestion)
1 cup frozen mixed peppers & onions, thawed and finely chopped
1/2 cup Clover Valley™ canola oil
Directions
In a large bowl, combine flour, baking powder, garlic powder, salt, black pepper, and eggs; stir until well blended. Stir in beans, pepper-onion mixture, and green chiles, if desired, until thoroughly combined.
In a large skillet over medium-low heat, heat 1/4 cup oil until hot. Drop batter by teaspoonfuls into oil, cook 2 to 3 minutes per side until golden brown. Drain on a paper towel-lined plate. Repeat until all batter is used, adding oil as needed.
Place them on a baking sheet and heat in a 300-degree oven until hot, then enjoy.